Margiela Perfume Training Day
Absolutely in Love with this Scent! Everyday feeling this urge to bathe in it and be hugged around this smell. The smell of Bonfire, Marshmallow and Vanilla really brings you in the most Cozy State you can imagine. Last time I was in a sauna with actual cracked wood in a Fireplace, it remembered me of Margiela by The Fireplace instead of the other way around, I didn't want to get out!

Actually this all started at the Margiela Perfume Training Course Day. We were there to experience the Margiela scents in a different setting, which stimulated the senses more in a way. When you're so focused on trying to find those notes, something happens. That's the moment I fell in Love with "By The Fireplace". I went through this rollercoaster of different notes and ended up totally flabbergasted. I even went on an on to other course members that it smelled so fantastic!
A fragrance built upon a delicious Chestnut accord for a cocooning effect. Pink Pepper and Clove contrast with warm notes of Cashmeran and Orange Flower. An enveloping addiction intensified through woody notes for the Warmhearted.
TOP NOTES : Pink Pepper
NOTES OF HEART : Chestnut Accords
BACKGROUND NOTES : Vanilla Accords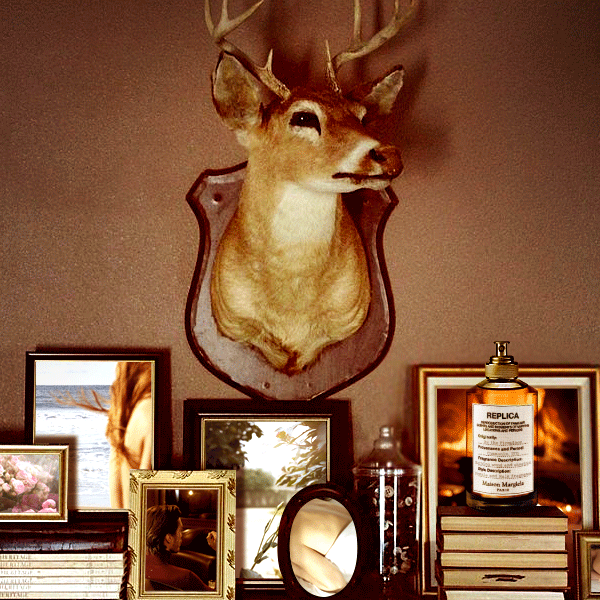 Honoring an absolute moment of ultra femininity, a complete enthrallment into a boudoir, somewhat intimate atmospheric sense of feel, making you want to do something naughty.The powdery rice smell makes you think of that table full of blush powder brushes scattered all over your make-up table, just right before you quickly go, a Final Touch-up for a Night Out or a Romantic Crush.

The first time i noticed the existence of this scent, I was totally hooked. All day I was smelling my wrist all over again and couldn't keep my mind off of it. I needed to have it! Like by my side all the time. Sensual notes of Vanilla Bourbon and Tonka Absolute with a hinch of Orange Flower and a Sensual Glide of Lipstick making you go whirling around. Almost like a "Charming Spell". Sheer Musks still playing to this Cosmetic Fantasy of your grandma's make-up bag. When taking a good sniff, complete 3D Architecture will whirl around you hitting all the high notes, mid tones and low notes each taking their turn. Puffed rice, cherry-almond pastry dough and vintage-y dusty vanilla.


TOP NOTES : Bergamot & Heliotrope
NOTES OF HEART : Iris & Galbanum

BACKGROUND NOTES : Tonka Bean, Vanilla & Patchouli

STORY SEDEF THIES.