Rick Owens, the lord of darkness, is no stranger to surprising the fashion world with
his innovative designs, and his Kiss Boots are no exception. These boots are
inspired by the iconic rock band KISS, who were well known for their excessive and
provocative styles while performing, especially during the 70s and 80s. The man
behind the designs for KISS was Larry LeGaspi, one of the biggest designer
influences for Rick Owens.
In Fall/Winter 2019, Rick Owens launched the "Larry" collection, paying homage to
the designer icon. Owens was so admiring of LeGaspi's influence on fashion that he
published a book about him, called LeGaspi: Larry LeGaspi, the '70s, and the Future
of Fashion.

The classic KISS boot features a pointed toe and a stiletto heel, but Rick Owens
added his own modern twist to the design. The Kiss Boots feature a bolted-on toe
box, a chunky platform sole, as well as a see-through plexiglass heel, creating an
edgy and modern take on the classic style of boot.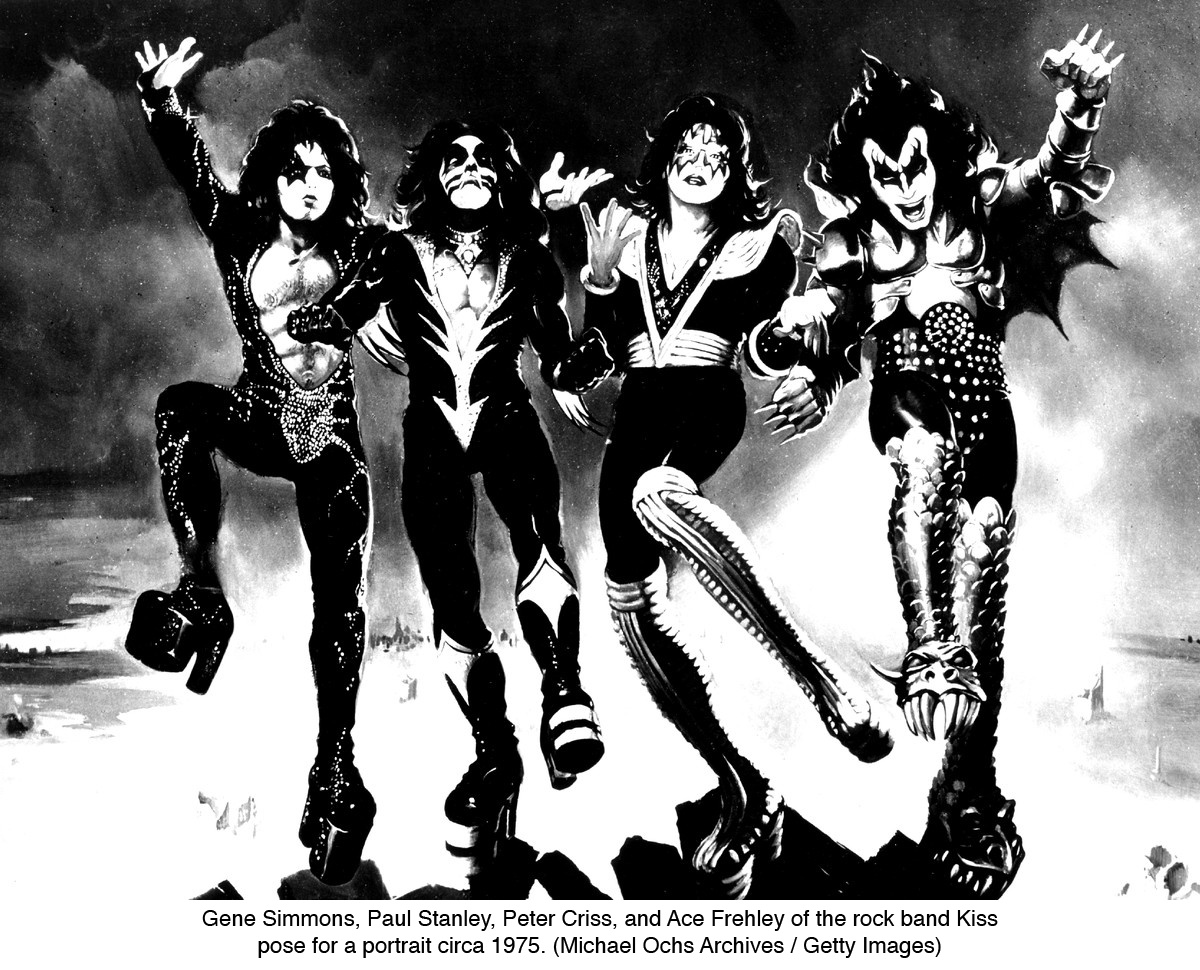 LeGaspi's influential designs were a mix of black soul inspired culture merged with
sexuality and metallic futuristic designs. Owens' Kiss Boots perfectly capture this
spirit, embodying a dark, gothic-inspired style with a modern edge. These boots are
not only eyecatching, but they're also a testament to the power of fashion to draw
inspiration from the past while still pushing boundaries and creating something
entirely new.

Explore the dark and daring aesthetic of Rick Owens through his range of clothing,
shoes and accessories that result from his avant-garde approach to design. Elevate
your wardrobe now by shopping the KISS boots and other Rick Owens standout
pieces both online or in store.

Your Megusta Team!