Renowned stylist Lotta Volkova reveals her adidas Originals collaboration. Influenced by her own upbringings in Eastern Europe where adidas has been part of culture for many years.
You might have heard about Lotta Volkova as the stylist responsible for the Vetement and Balenciage aesthetic or as a consultant to Kanye West or as stylist working for all the big fashion magazines and actually we could go on like this for quite a while since her body of work is ever expanding. Not limited by just one role she has her portfolio filled with work as; stylist, casting director, model, consultant and she can now add designer to this list as well.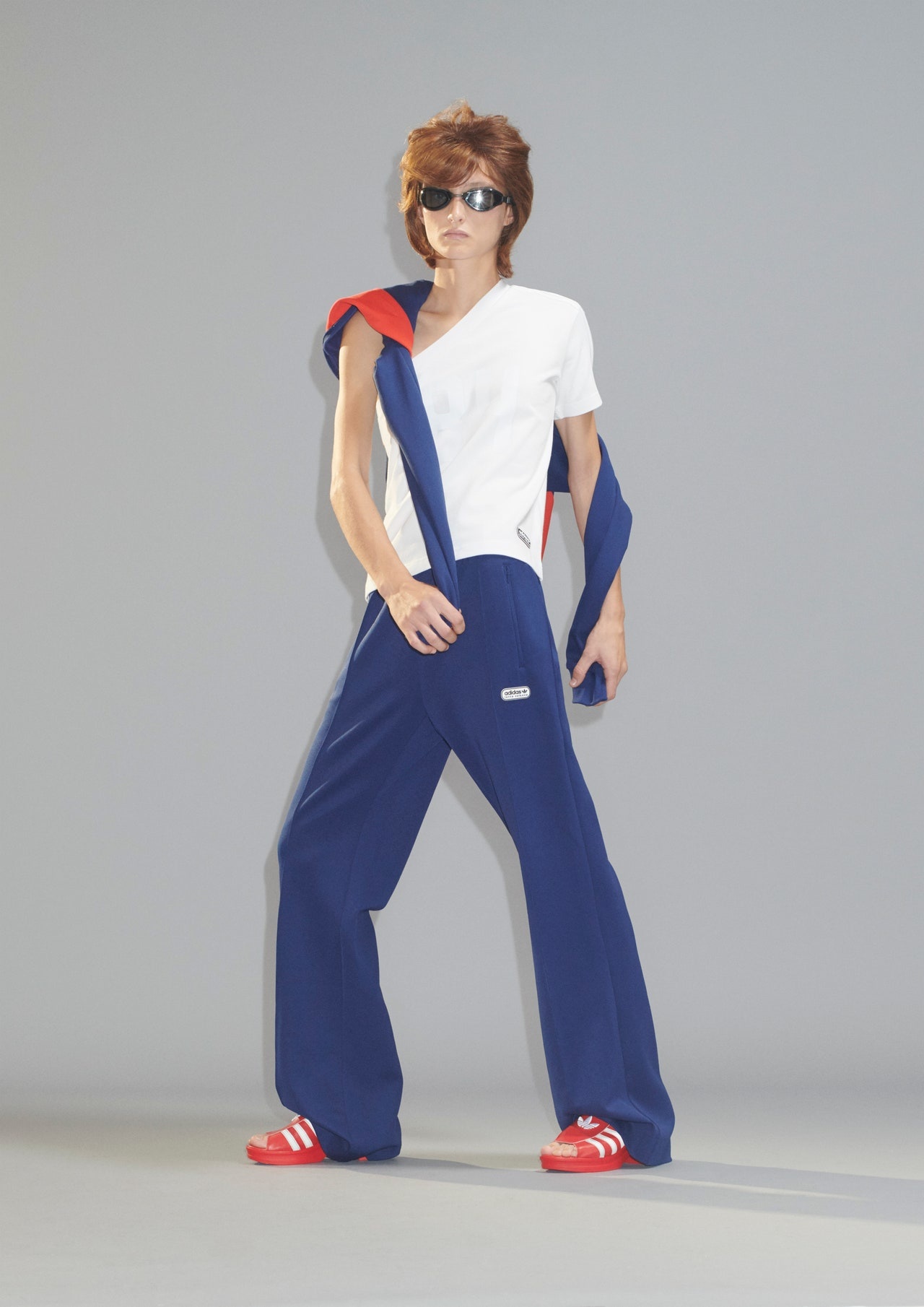 On August 13th Megusta proudly releases the upcoming Lotta Volkova x adidas Originals collaboration featuring archive inspired pieces mixed with Volkova's unique vision. Descending from Eastern Europe adidas has had a significant impact on Lotta Volkova as the brand was and still is regarded as a cultural staple. From tracking suits to their famous adidas Adilette slides they were worn by the many and Volkova used this as one of the incentives for the collaboration.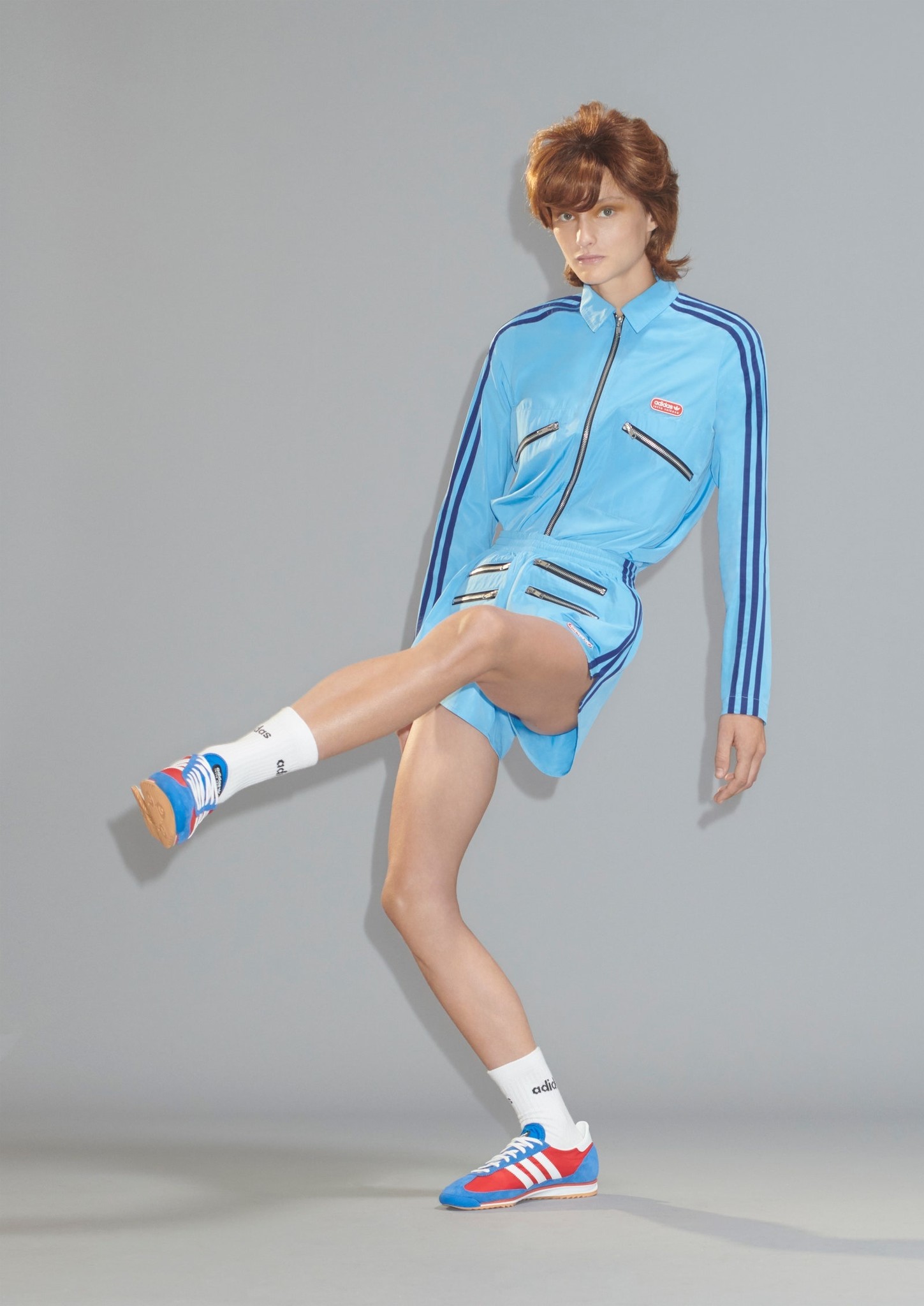 The footwear collection features SL72, an original silhouette designed for athletes in the 70's
and the Trefoil Mule, a heeled (platform) reinterpretation of the iconic adilette, combining
archive inspirations from the 70's and the early 2000's. True to the classic design, the adidas
Originals by Lotta Volkova SL72 is proposed in 2 colorways, a vintage combination of red
lightweight nylon upper with bright blue suede panels completed by white leather details, and a
more classic combination of white lightweight nylon upper with grey suede panels and cream
leather 3-stripes details. The Trefoil Mule is also proposed in 2 colorways - a black style with
red stripes on the side and trefoil logo on the upper, and a red style with white details.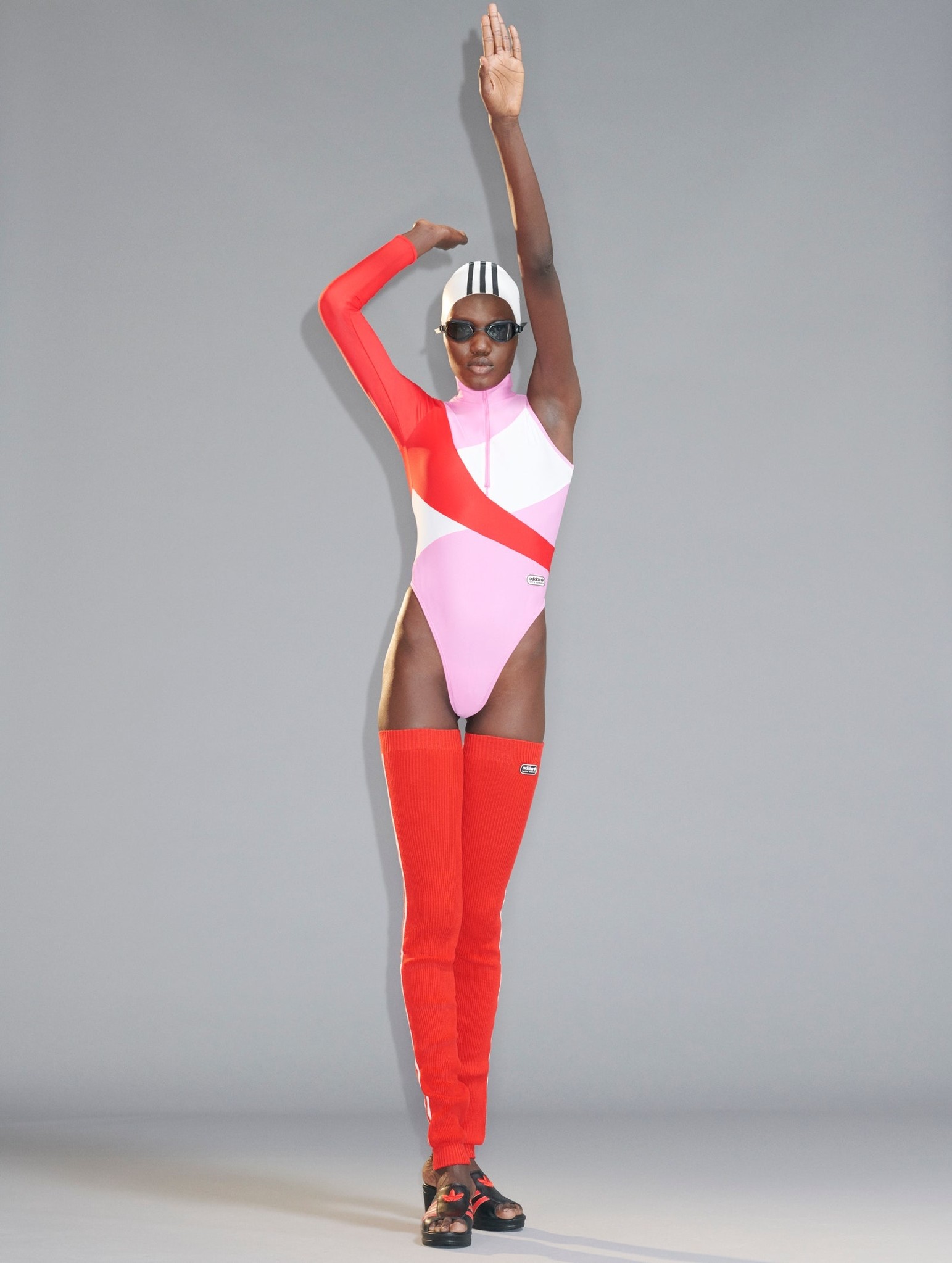 The ready to wear collection celebrates different decades of adidas design heritage, including:
off shoulder asymmetric tops, relaxed-fit tracksuits proposed in 2 color combinations,
windbreaker jacket, jumpsuit and shorts embellished with DIY punk zip details, high rise
swimsuits, ice skating -inspired dress and a tennis-inspired skirt. The color palette includes -
vivid tones of pink, acid green, mustard yellow, light blue, and the classic sportswear colors -
red, white and navy.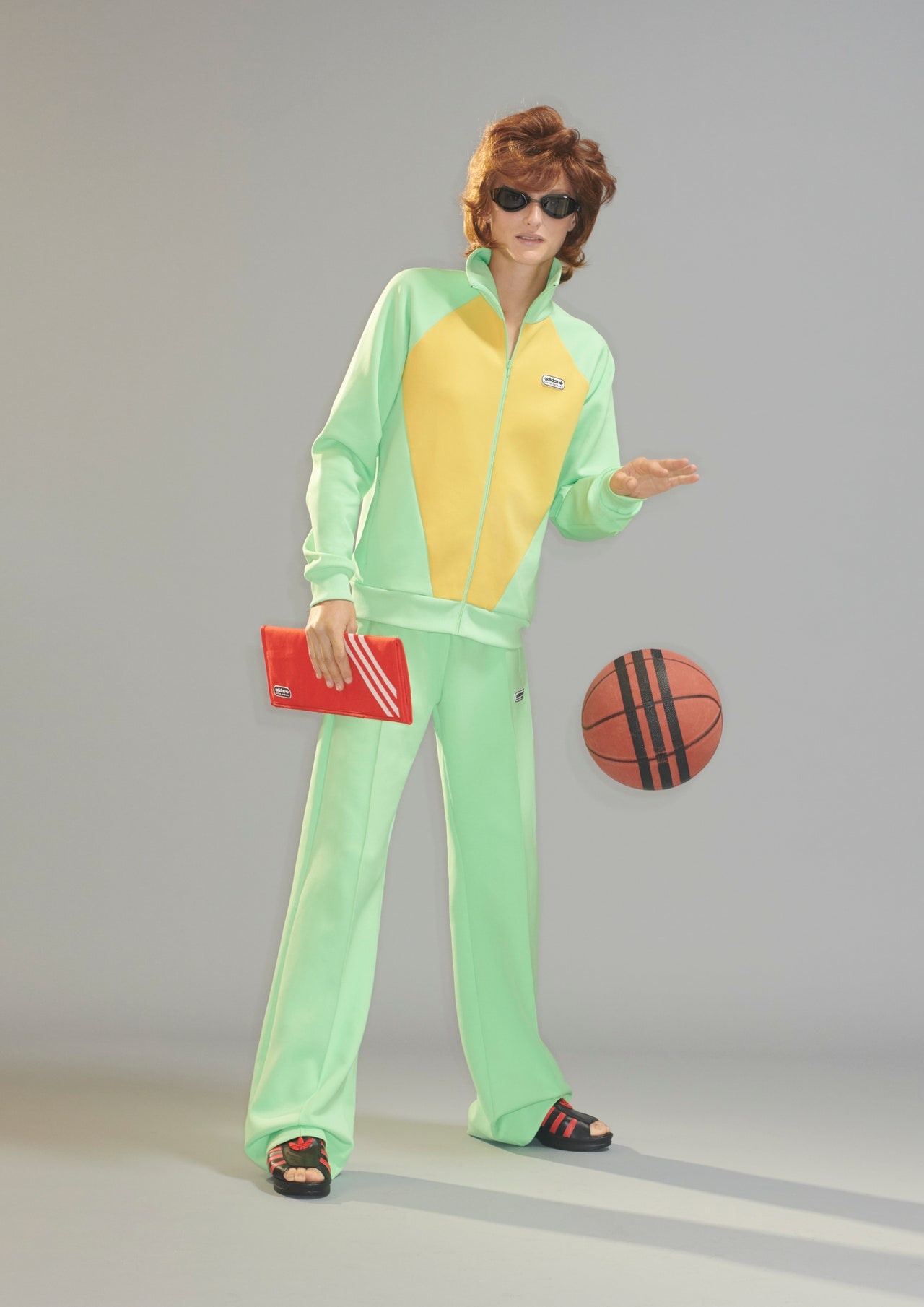 The collection is unisex, just the way we like it at Megusta. Shop the collection in-store or online starting from August 13th!