For S/S20 Megusta welcomes By Far, a brand founded by three women who have been making a name for themselves these last years with their premium brand.
Pink Croc Bag - by FAR
BY FAR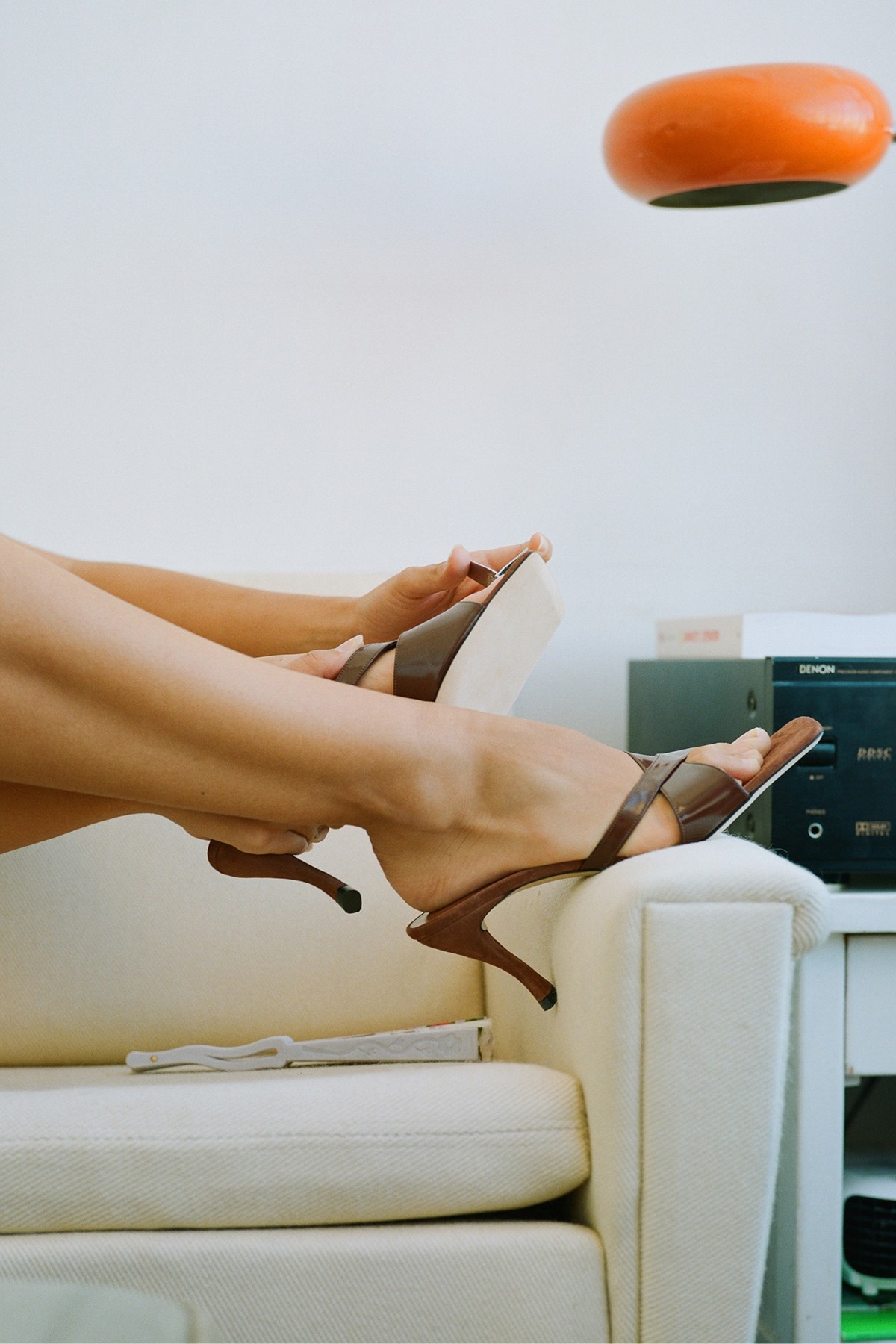 Brown Sandals - by FAR
THE BRAND
You may have already seen the brand's cute minimalistic bags or shoes on your favorite celebrities such as Bella Hadid, Hailey Bieber, Kylie and Kendall Jenner. Twin sisters Valentina Bezuhanova, Sabina Gyosheva and their best friend but also sister-in-law Denitsa Bumbarova from Bulgaria are the founders of the brand By Far. Starting the brand in 2016 the three women were inspired by young Eastern European brands and decided they wanted to create something that is made with high quality but yet affordable fashion footwear.
The name By Far is a combination name of their sons. Filip (Valentina's son), Alek (Sabina's son) and Roman (Denitsa's son) which are, of course, their greatest and biggest blessings.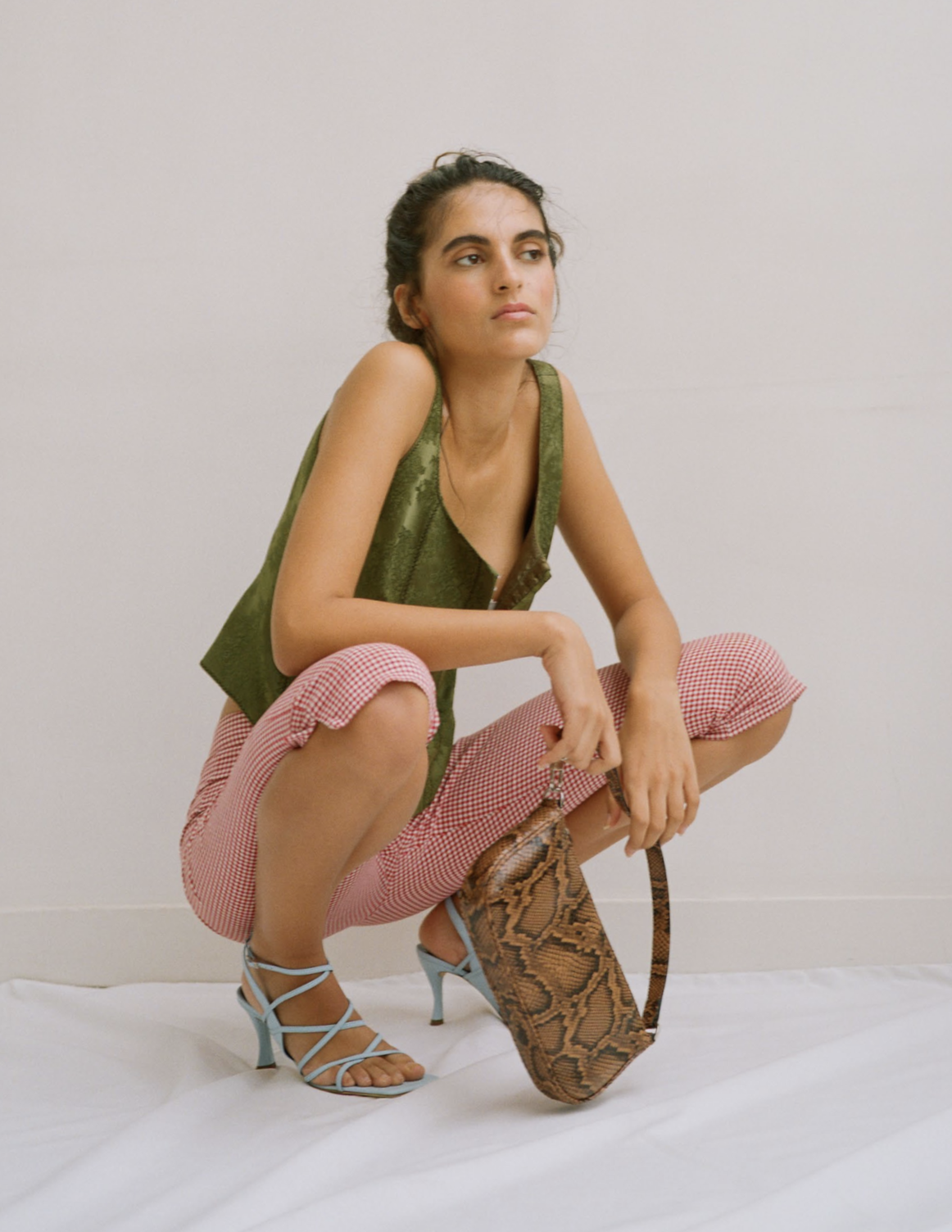 Baby Blue Sandals - by FAR
ITALIAN LEATHER
All By Far leather items are made from premium Italian Leathers. Compared to other types of leathers, Italian leather is high regarded and amongst the longest lasting ones. This type of leather is mostly used for bags, wallets, shoes and even car interiors. The Italian craftsmen have generations of experience from breeding cattle to tanning the hides in tanneries.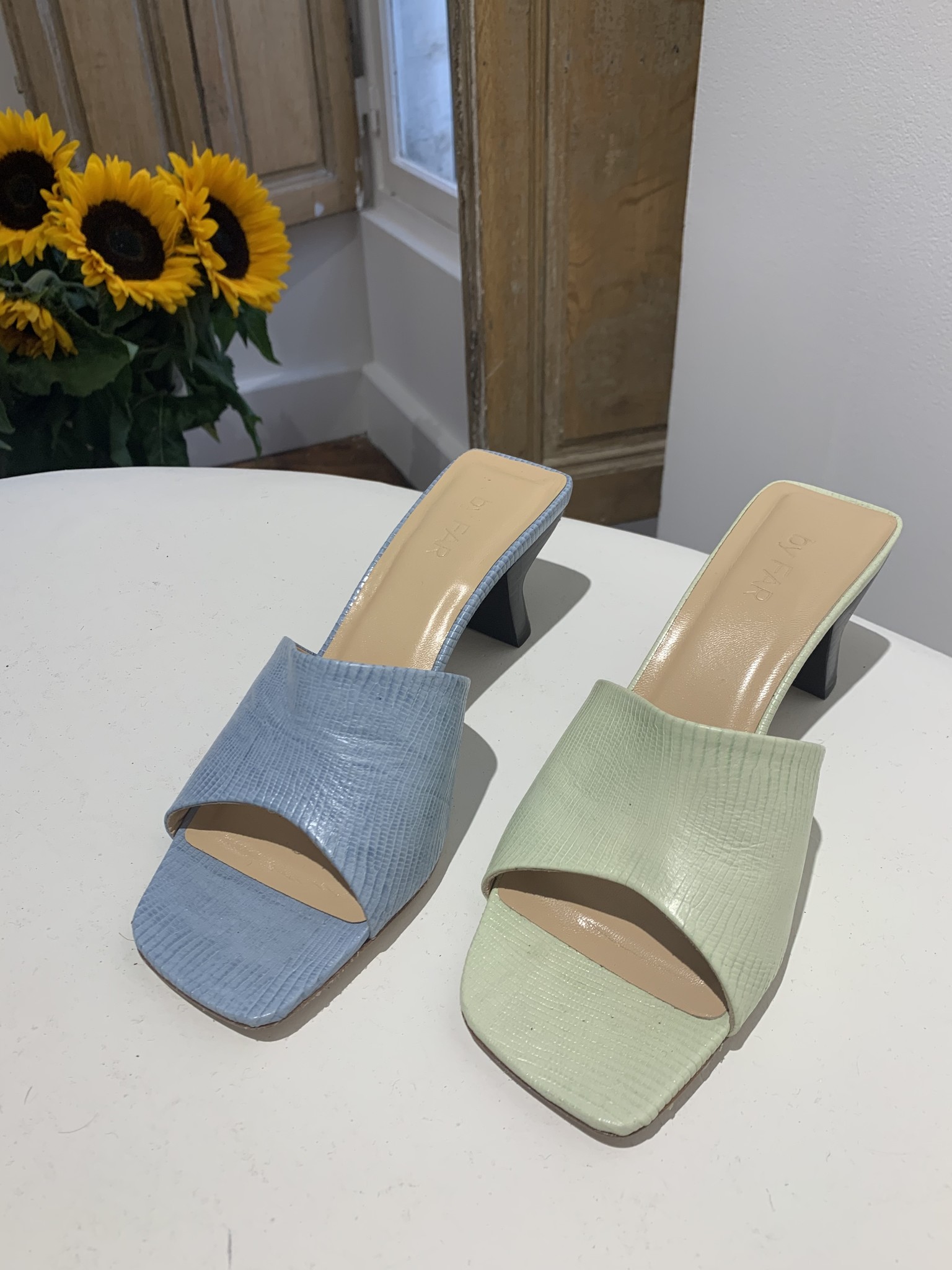 Baby Blue & Mint Green Sandals - by FAR
CREATIVE DIRECTOR: DENITSA BUMBAROVA
The co-founder, Denitsa Bumbarova, is the creative director of the brand. Bumbarova earned her bachelor in History of Art from New Bulgarian University in Sofia. She always had a passion for fashion, shoes and art. Denitsa can get inspired by different kinds of stuff, for example; a color from a coat or even jewelry.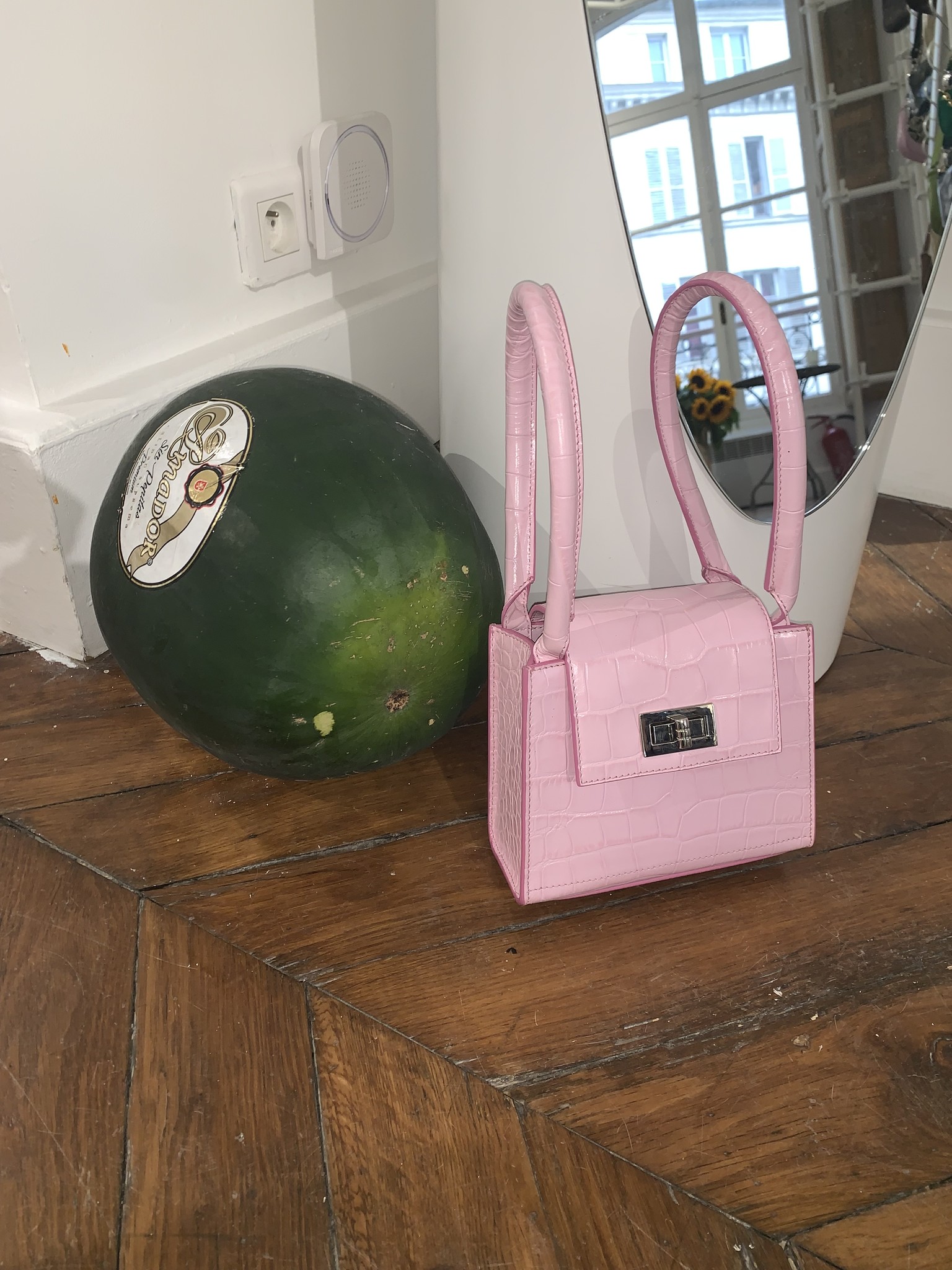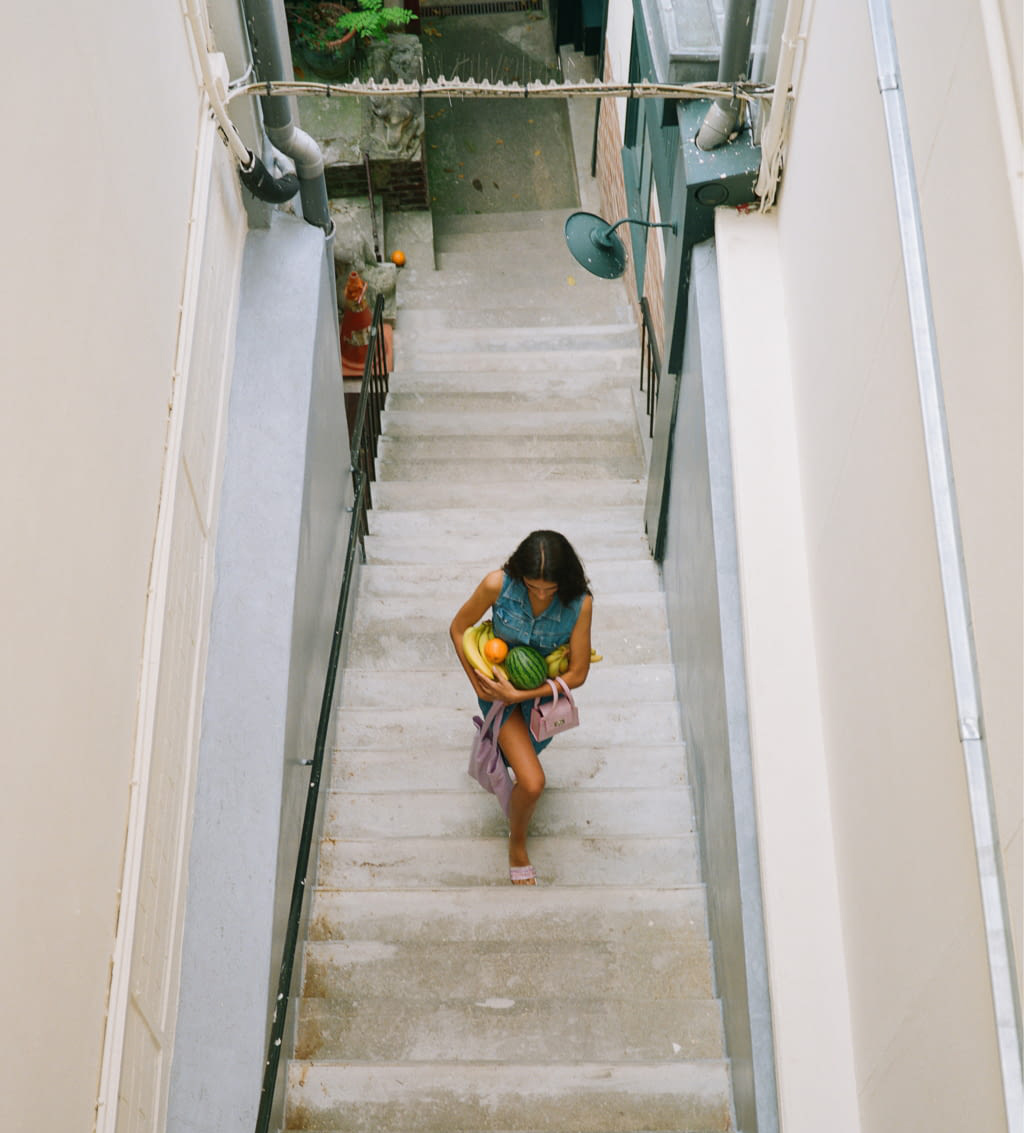 BY FAR AT MEGUSTA
For the upcoming S/S20 season Megusta proudly announces the coming of By Far to our store. We will carry footwear and leather bags from the brand. As the brand is easy mixable with our other offerings we are looking forward to present the products in-store and of course online.
WORDS BY: Eleonora Posumah
EDIT BY: Kai Bolwijn
PICS: Sedef Thies