Megusta is excited to welcome label Ninamounah to the store! If you know, you know but if you don't now is the time to get acquainted!
Ninamounah is a Dutch-based label headed by creative director and designer Ninamounah Langestraat and brand director Robin Burggraaf. Their methodology is to use biology as a means to dissect the deeper layers of the cultural mantle found in fashion design. By doing so Ninamounah showcases the animalistic side of human beings, inclusive and genderless.
Courtesy of AFW
'Complete Metamorphosis' is the name of Ninamounah's latest collection and also refers to the previous collection named 'Evolve Around Me' which focused on evolution by fusing iconic garments together to create new shapes. This evolution led to 'Complete Metamorphosis' the next step into Ninamounah's design and evolution as a brand. With the profound (re)shaping, draping and tweaking of iconic garments such as mutating the genes of the bodysuit to create a hybrid jacket body, part tailoring part leisure.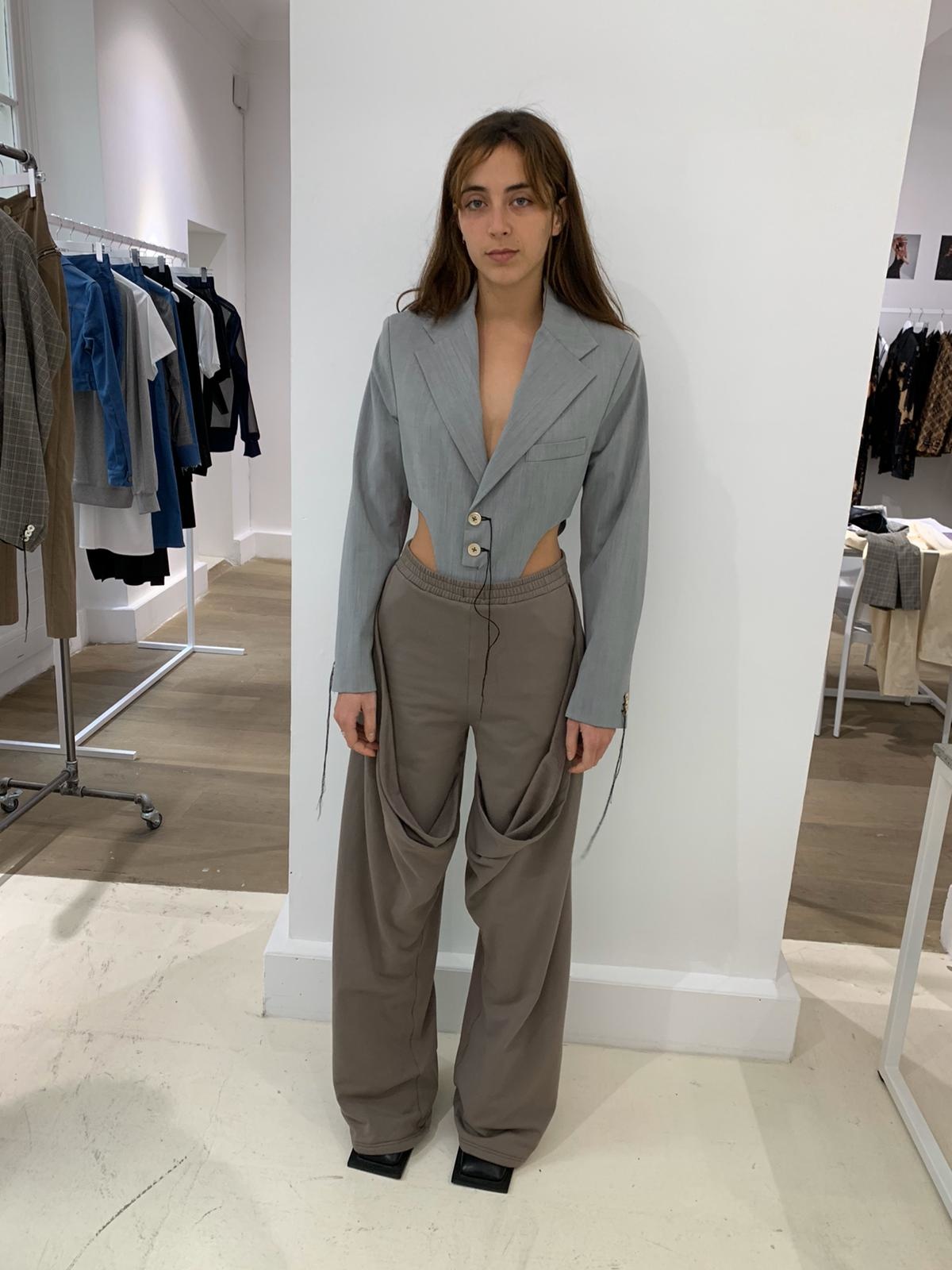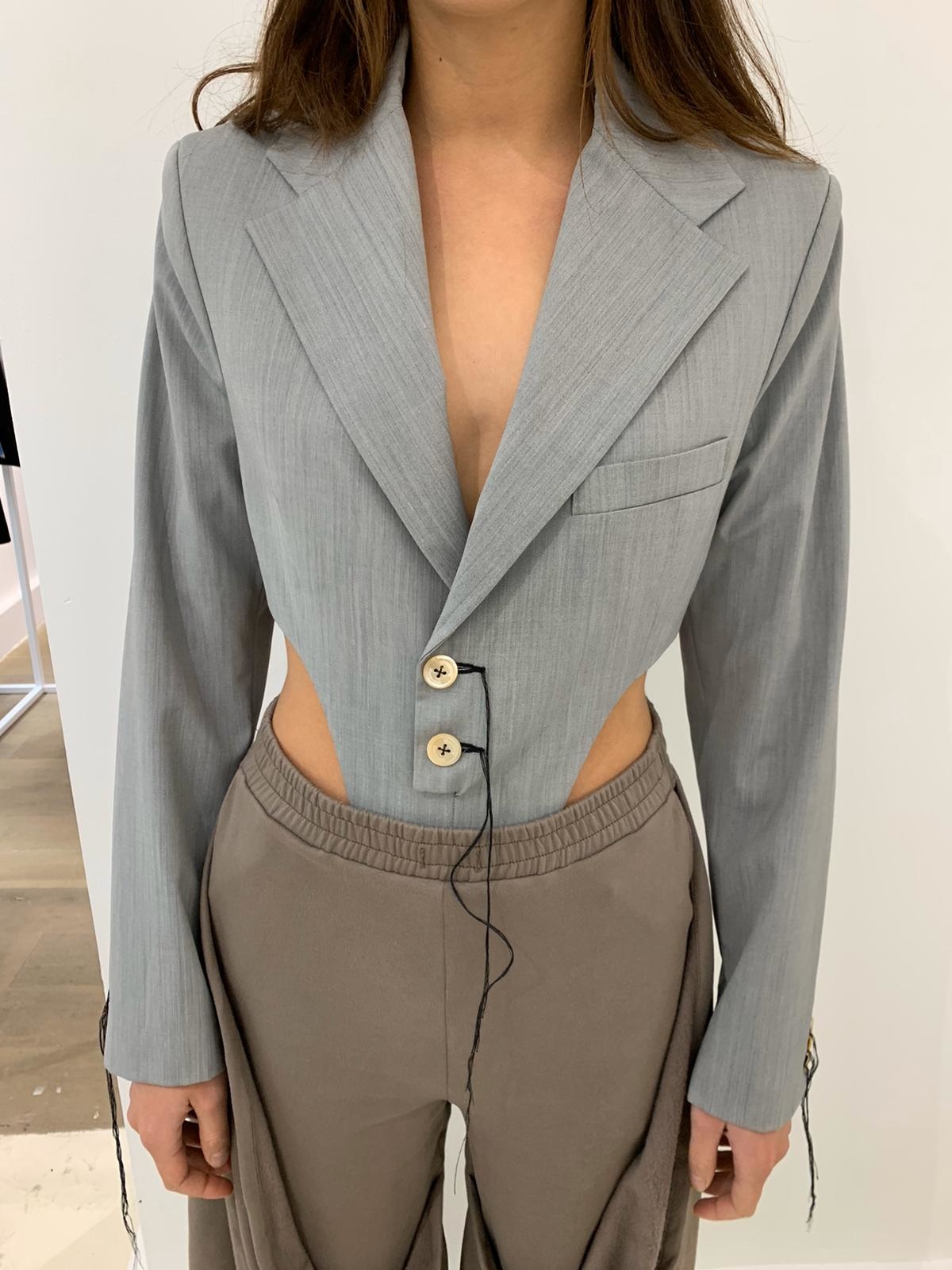 Imagery taken at Ninamounah's showroom in Paris, showcasing Complete Metamorphosis
The strong aesthetic that flows from the mind of Ninamounah and Robin finally found its way to selected stockists. Here in The Netherlands Megusta is the only retailer offering the collection in the heart of Utrecht city, the Ninamounah collection will also be available online so our international customers are also able to purchase.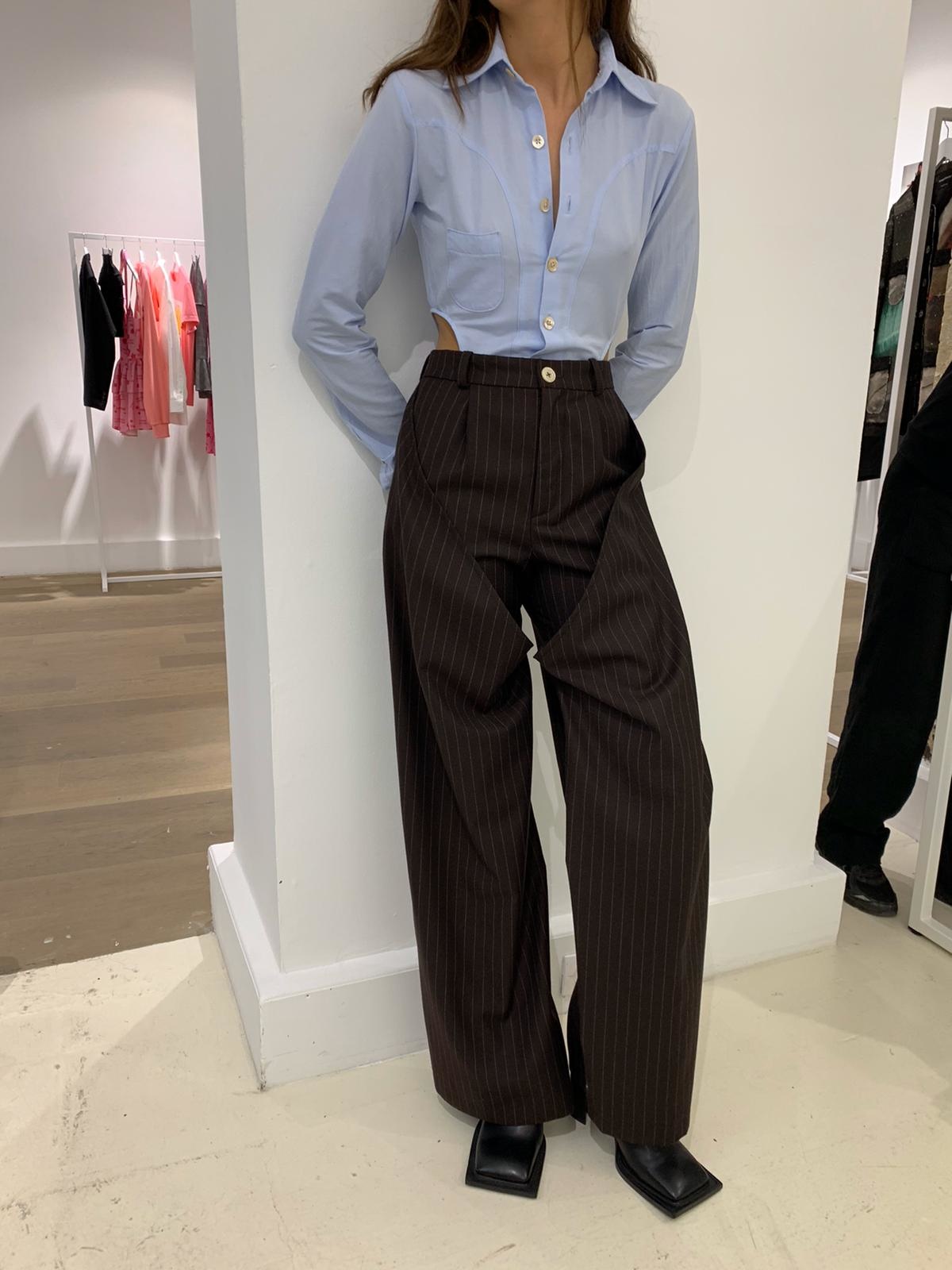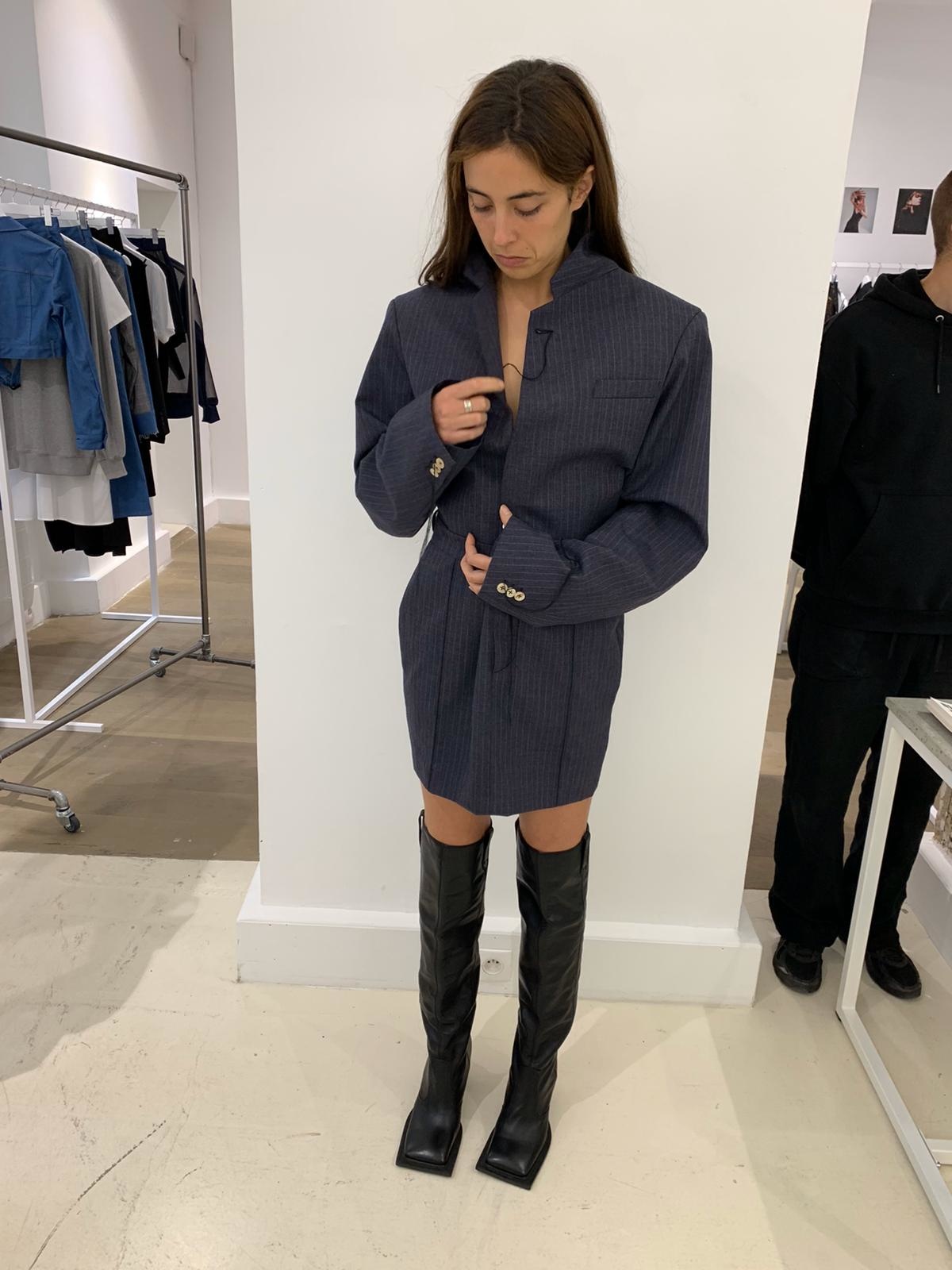 Imagery taken at Ninamounah's showroom in Paris, showcasing Complete Metamorphosis
What to expect of our Ninamounah collection? Well, we are big fans of the Ninamounah inherent bodysuit adaptations which we have complemented with a variety of tailored garments such as pantalons and blazers featuring Ninamounah engraved buttons and other eccentric details. Obviously after suiting up you ought to crave relaxation and we have got you covered with draped loungewear made from soft jersey. As a finishing touch we also carry provocative scarfs and leather footwear to conclude our Ninamounah collection.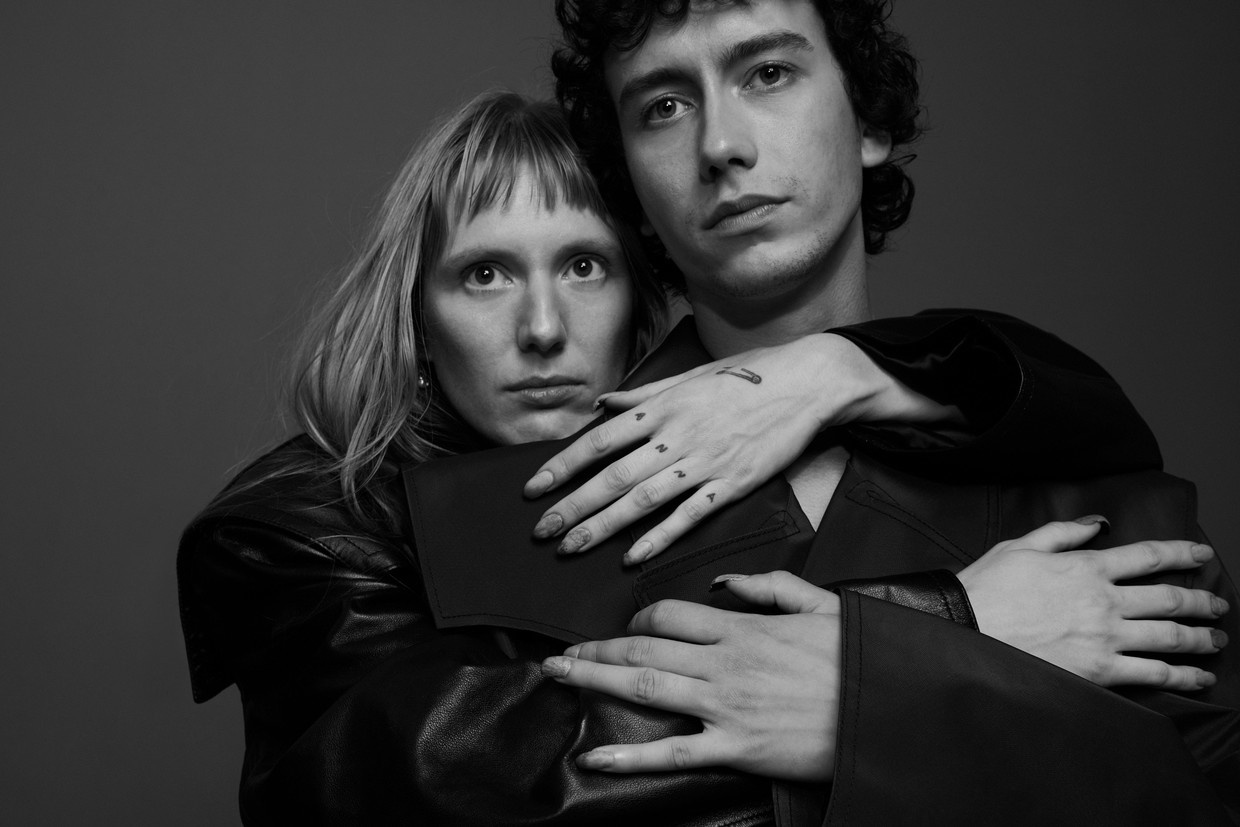 Ninamounah Langestraat & Robin Burggraaf, courtesy of trouw.nl
WORDS BY: KAI BOLWIJN
IMAGERY BY: SEDEF THIES, TROUW.NL & AFW