Lanvin S/S20 has arrived at Megusta and the collection prepares you for an utopian summer holiday.
Lanvin's creative director Bruno Sialelli invites us into his utopian holiday through the spring summer collection of 2020. Aiming to blend the men and women's Sialelli offers multiple silhouettes that suit both genders. The Twisted Seam Jeans are a perfect example of this, while the twisted seam accentuates the legs for a women to wear it with an elegant pair of heels the same jeans look so very summery for man.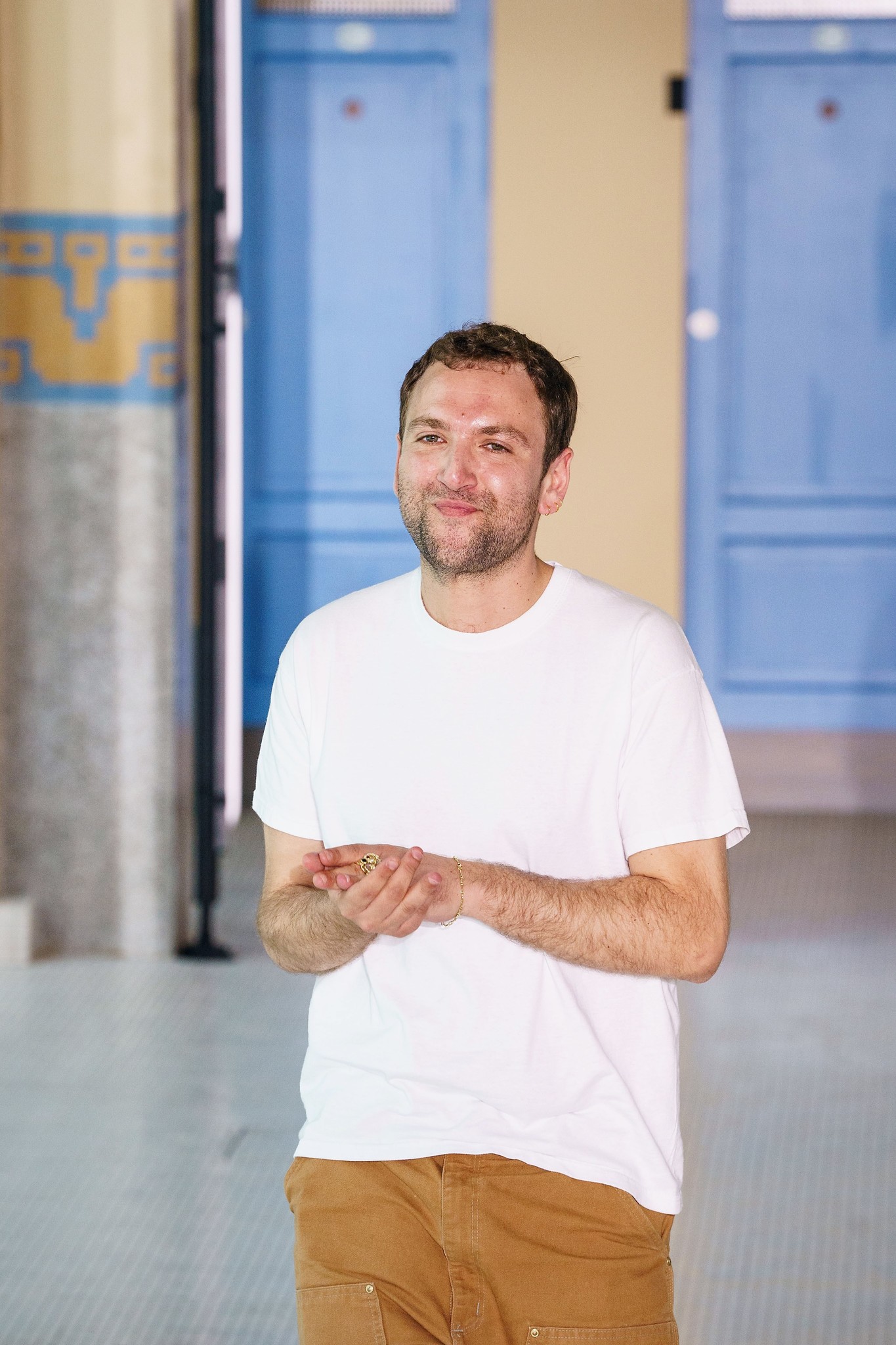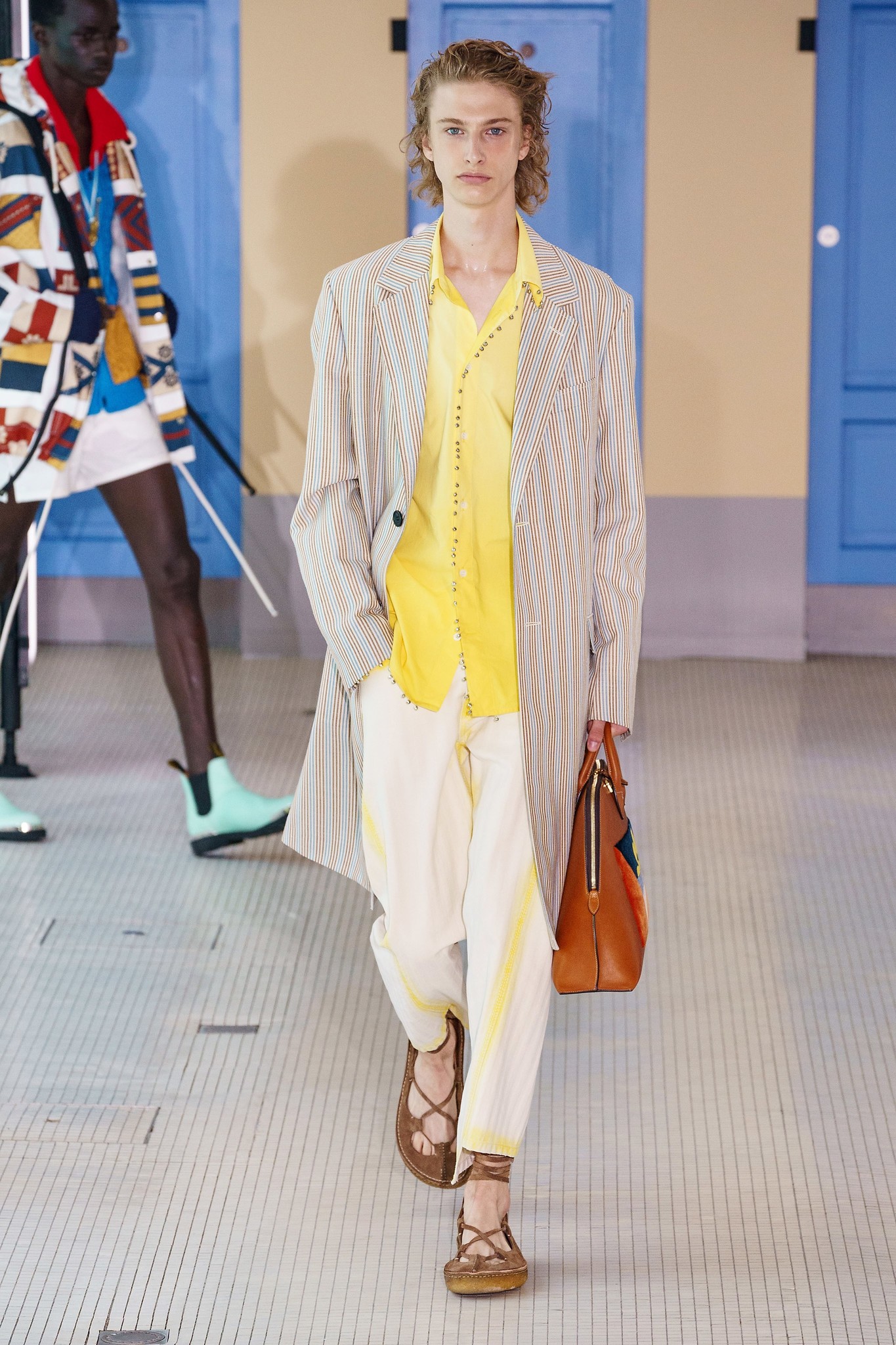 The collection, which was focused on travel and holiday, also touches a new dimension in clothing, which is smell. Lanvin is the oldest, still operating, fashion house in the world with a heritage of 130 years old and Sialelli adds a very literal modern flavor to the 2020 collection by using printed fruit shirts which prints actually smell like what is pictured, strawberry and cherry. This method shows a thoughtful link between Lanvin's past and future.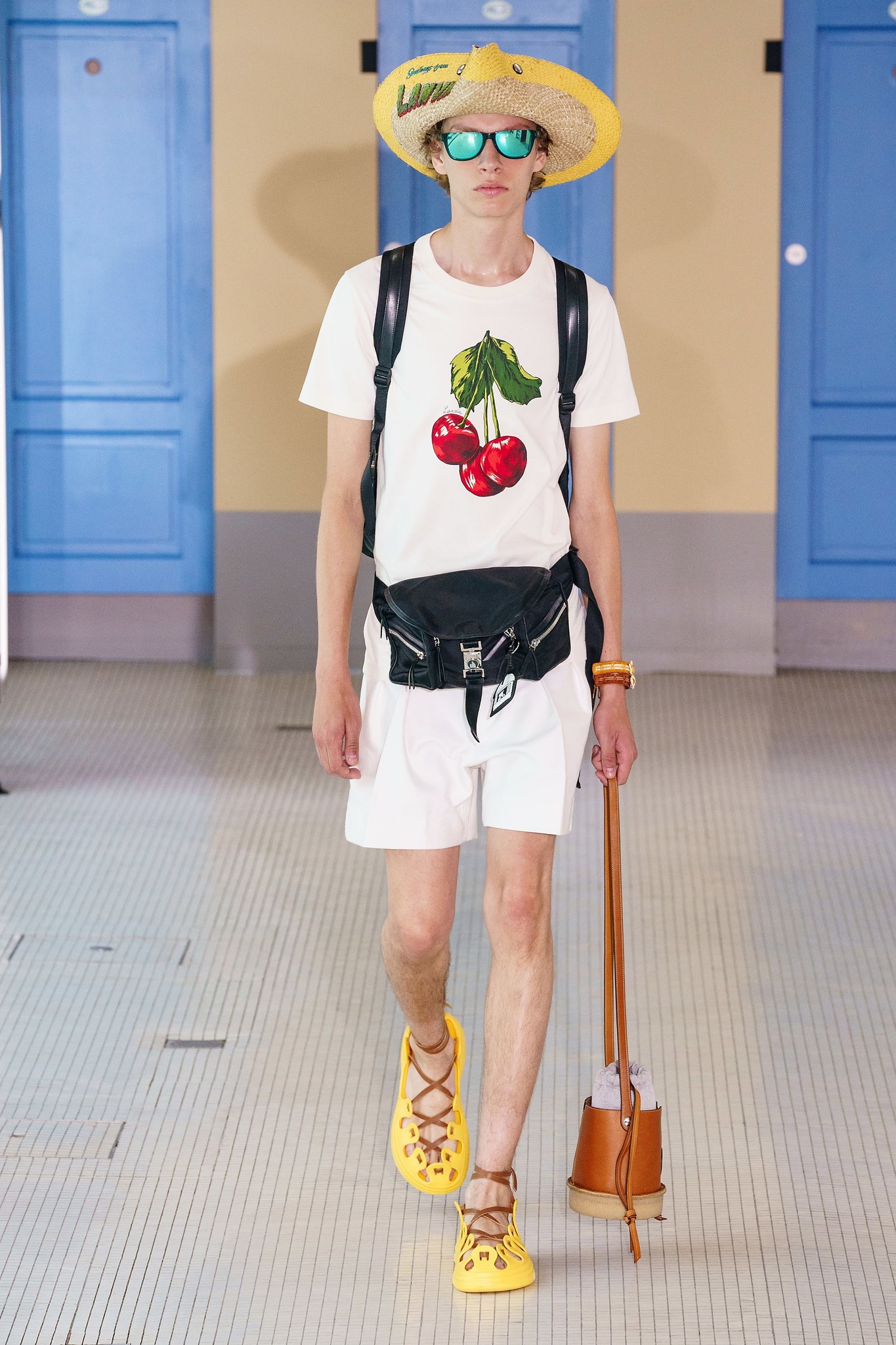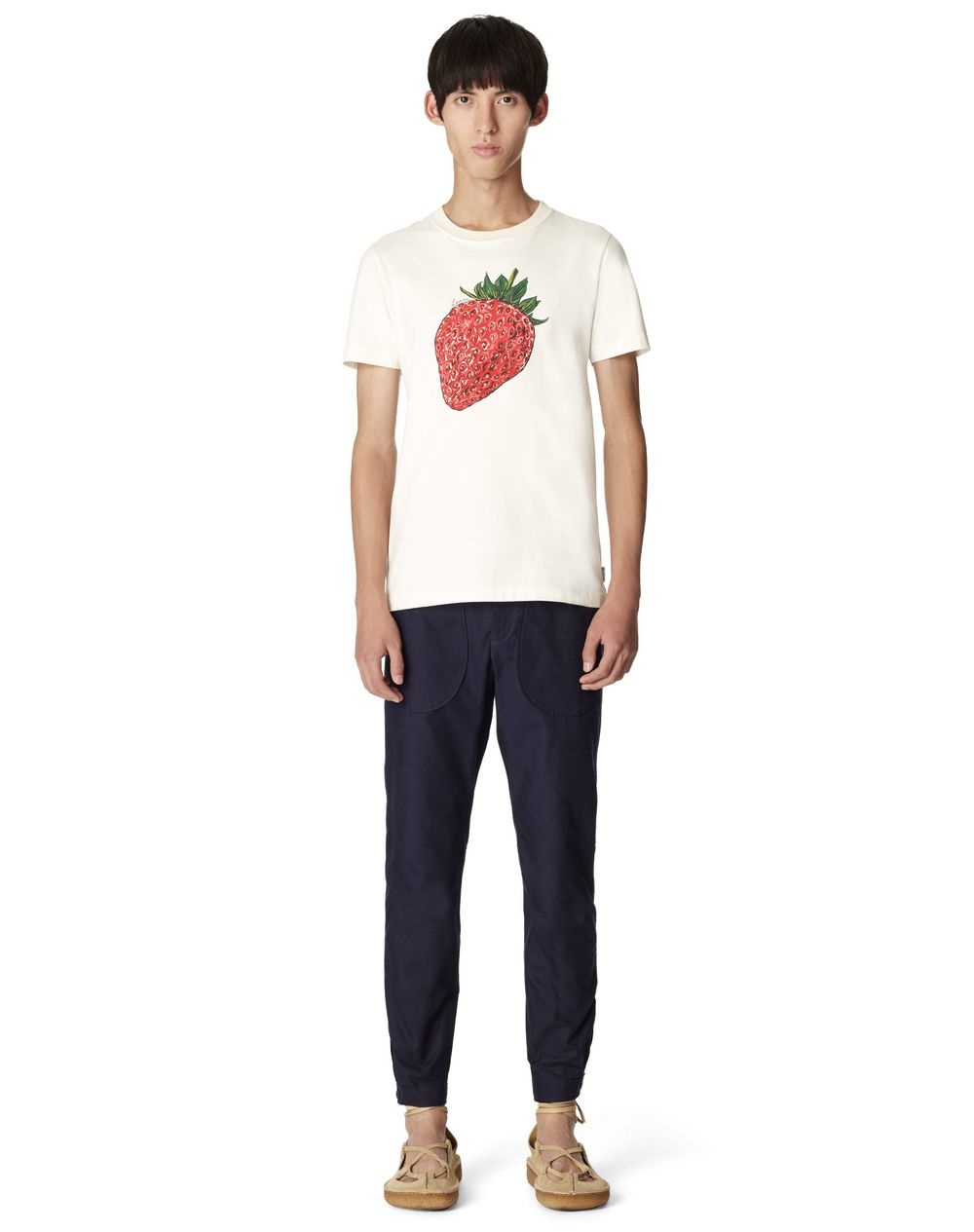 The 70's were welcomed by the use of strong prints and the introduction of a new sneaker named the "Bumper" a semi-bulky shoe featuring a waffle sole. The unisex shoe references 70's sneakers and are of perfect use on your coming holiday.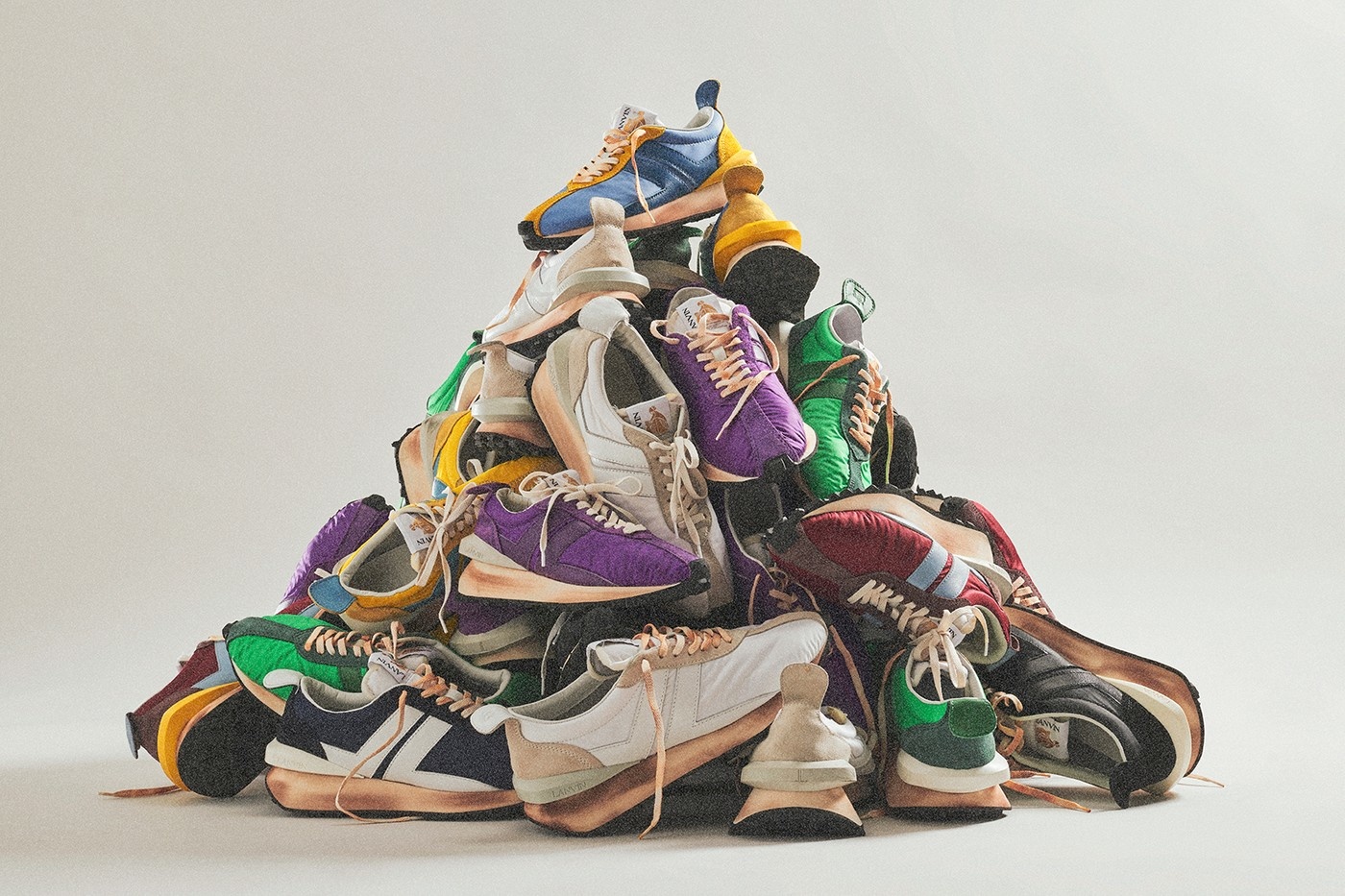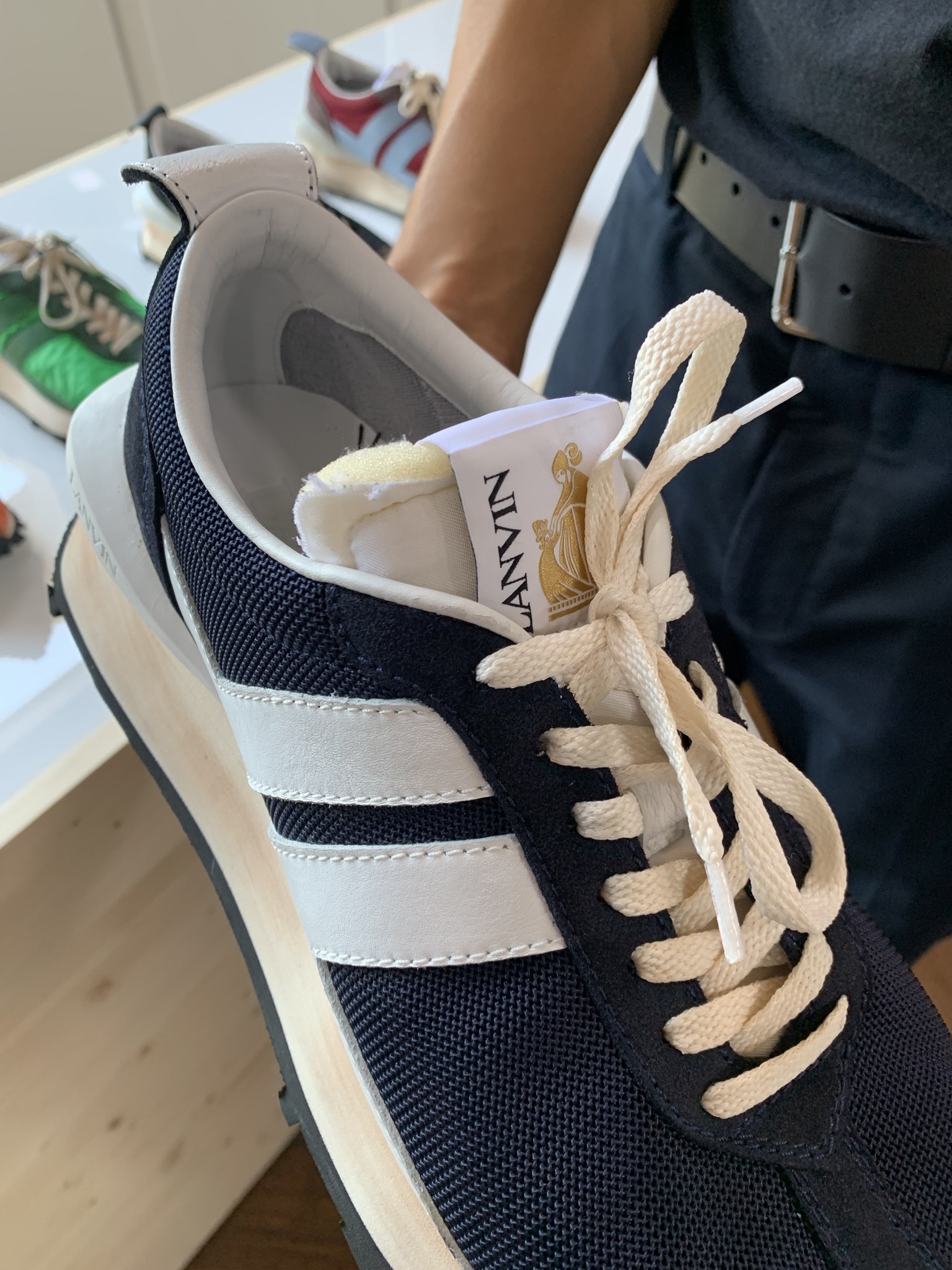 The heritage of the 130-year-old house is present through the use of the iconic mother-daughter logo which was inspired by an iconic image taken of Jeanne Lanvin and her daughter at a ball where they wore matching outfits. The logo can be found throughout a luxurious silk white shirt in a subtly shining jacquard or on the back of a finely knit long sleeve polo that we carry at the Megusta boutique.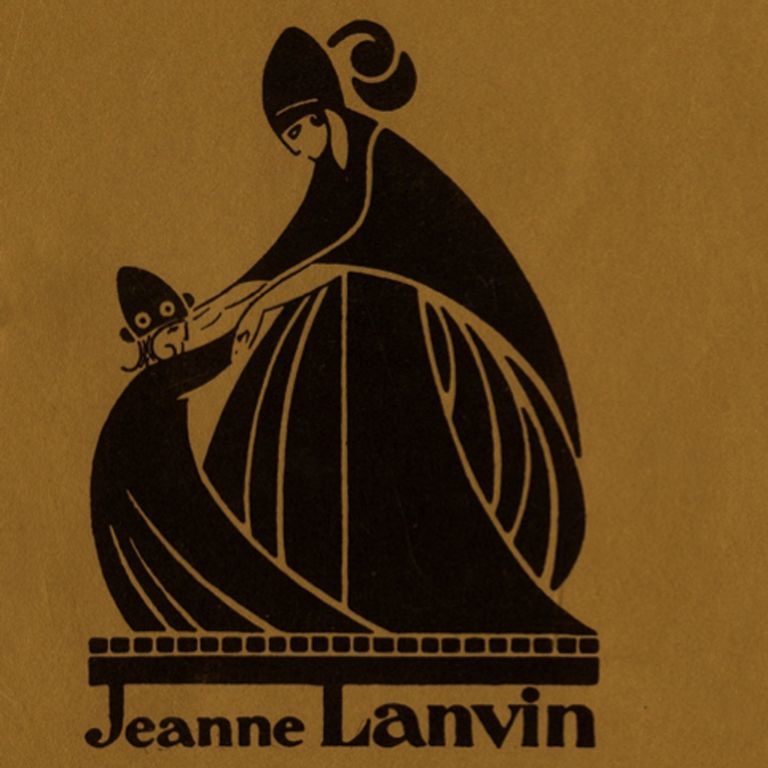 Blue has always been the prominent Lanvin color, in 1923 Jeanne Lanvin even opened a dye factory to experiment with colors and since then blue has become a prevalent color for the Lanvin house. Our Lanvin polo shows the blue Lanvin hue on its color and is contrasted with a black body so that the blue becomes most prominent.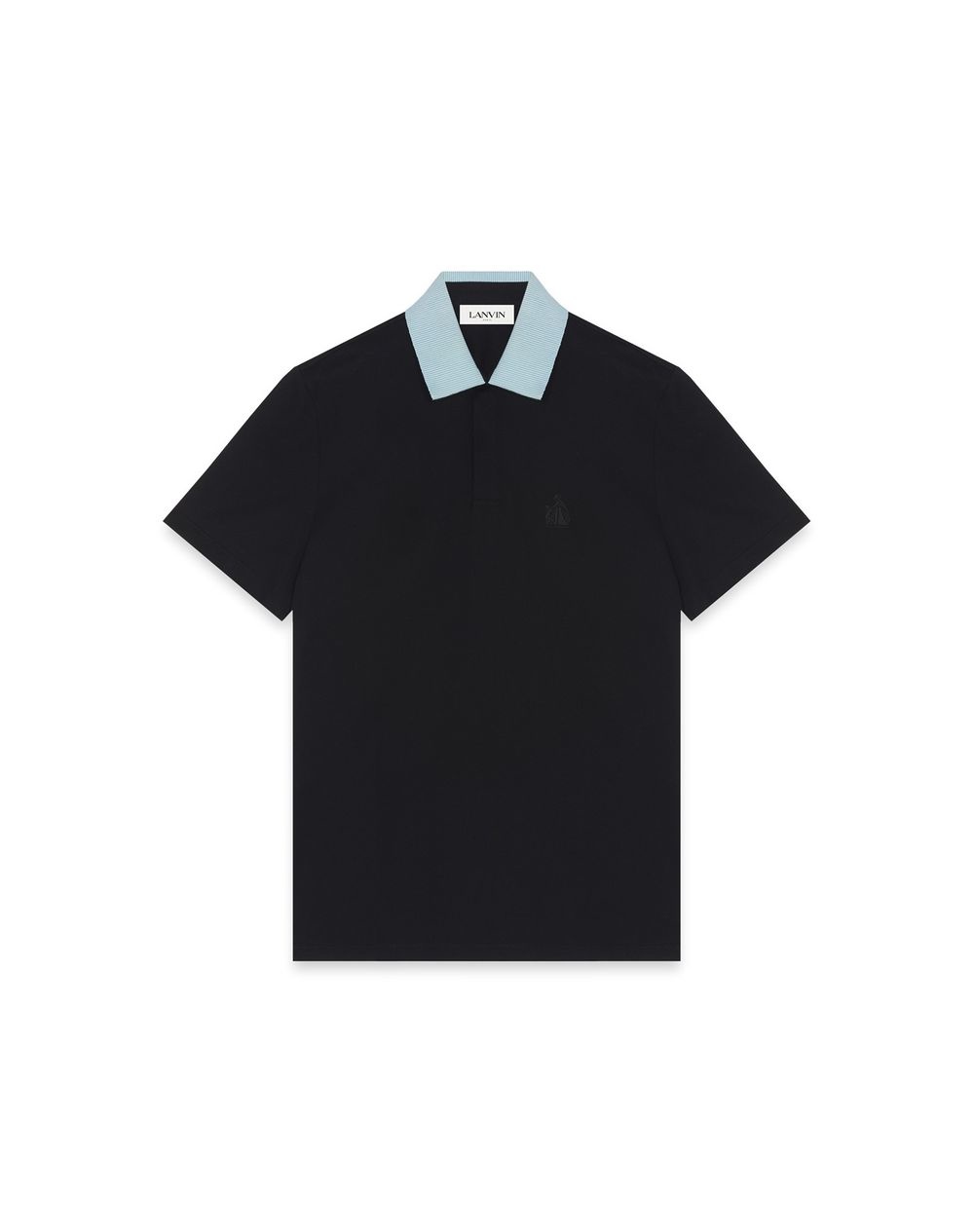 When visiting the Manufacture des Gobelins, a historic tapestry factory in Paris, where Lanvin held its showroom we first found a Lanvin installation just before we were escorted upstairs where we viewed the collection.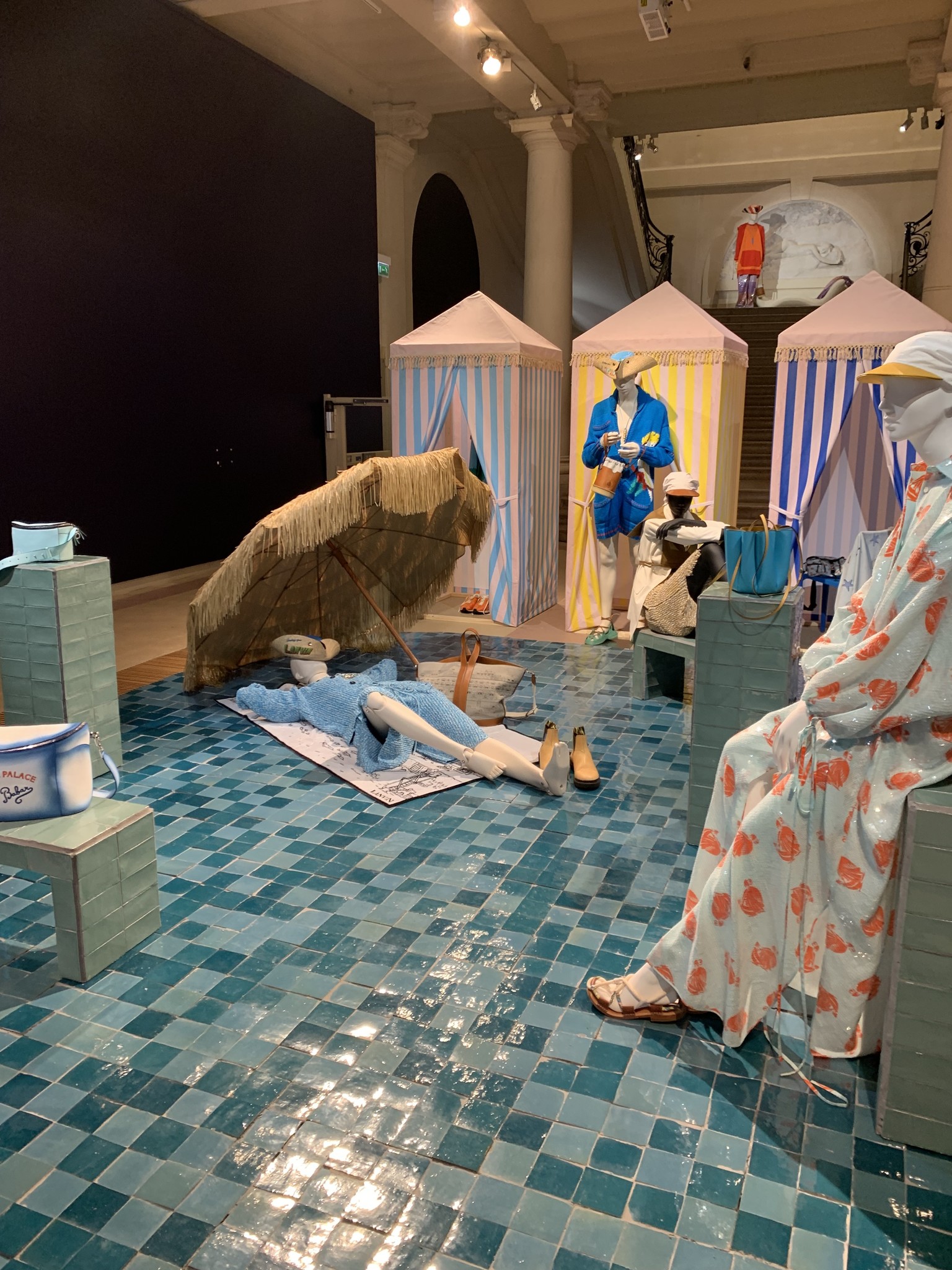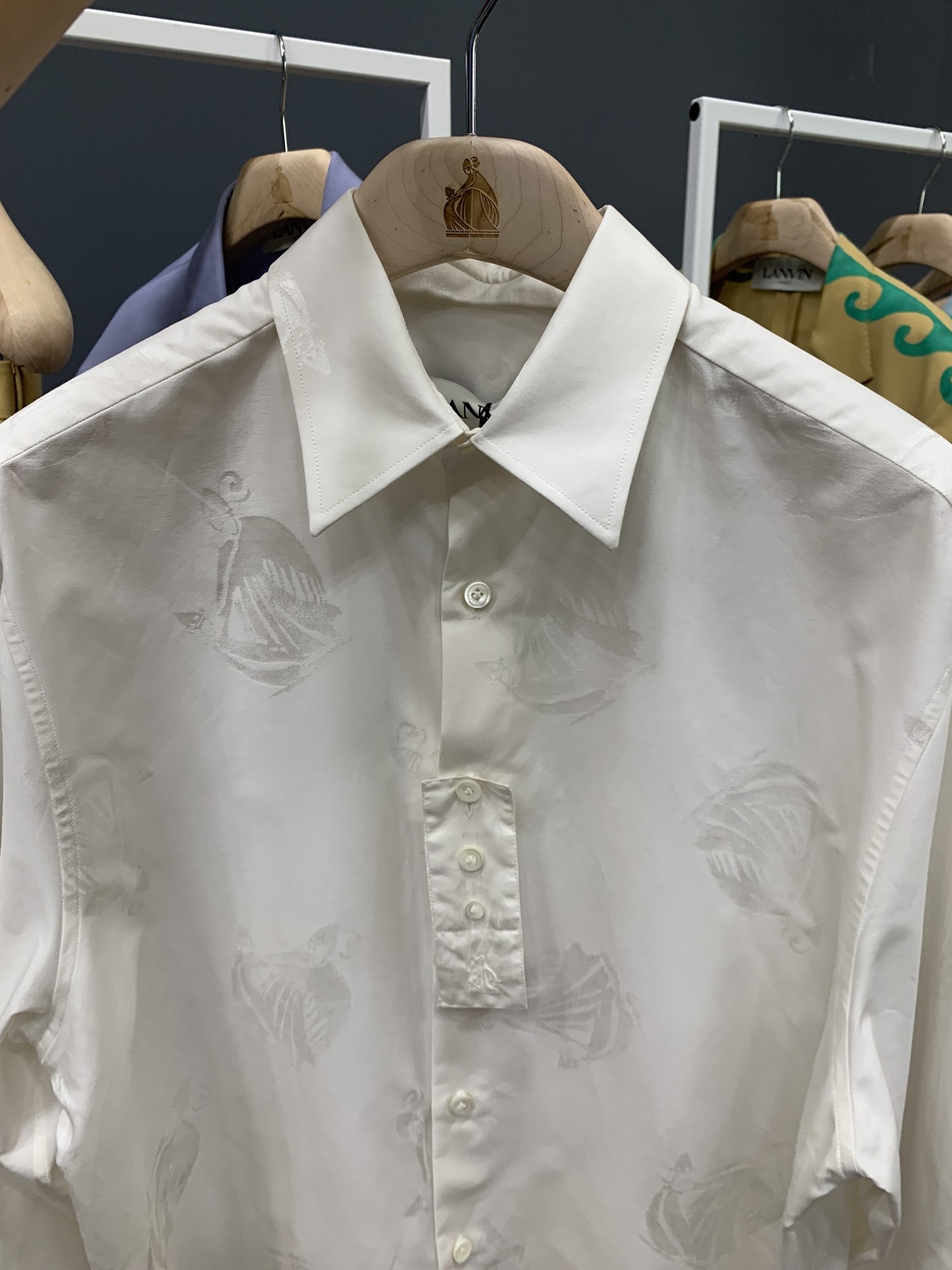 WORDS BY: KAI BOLWIJN
IMAGERY THROUGH: VOGUE, LANVIN & SEDEF THIES