The story behind the famous Cyrillic Caps
HERON PRESTON JOHNSON
Heron Preston is an American artist, content creator, designer and DJ. Together with Virgil Abloh, Matthew Williams and Justin Saunders they have a brand called Been Trill. Besides Been Trill he also has his own brand: Heron Preston. In the year 2004 Preston moved to New York and attended Parsons School of Design. Preston decided to stay in New York to pursue a career in fashion. He then graduated in 2007.
Preston his DJ career is also a very big succes. Preston has released a mixtape called ONE HUNDO including music from Kanye West, Queen B (Beyonce), Zomby and Drake. He has worked for events organized by brands as Ford, Sprite and Supreme. Not only has he done those events, but he also showed his DJ talent at big festivals such as Coachella. How amazing is that?!
THE BRAND
On September 6, 2016 Heron Preston launched a catalog of zero waste themed clothes called UNIFORM. He did this at the Spring Street Said Shed in the big apple; New York City. This catalog was a collaboration with the NYC Department of the Sanitation (DSNY). He presented his fall-winter collection in 2017-2018 FOR YOU, THE WORLD at Paris Fashion Week.
The well-known collaboration, Heron Preston x NASA, was to celebrate NASA their 60th anniversary. All the items that were launched for this collaboration are inspired by the suits that are worn by astronauts.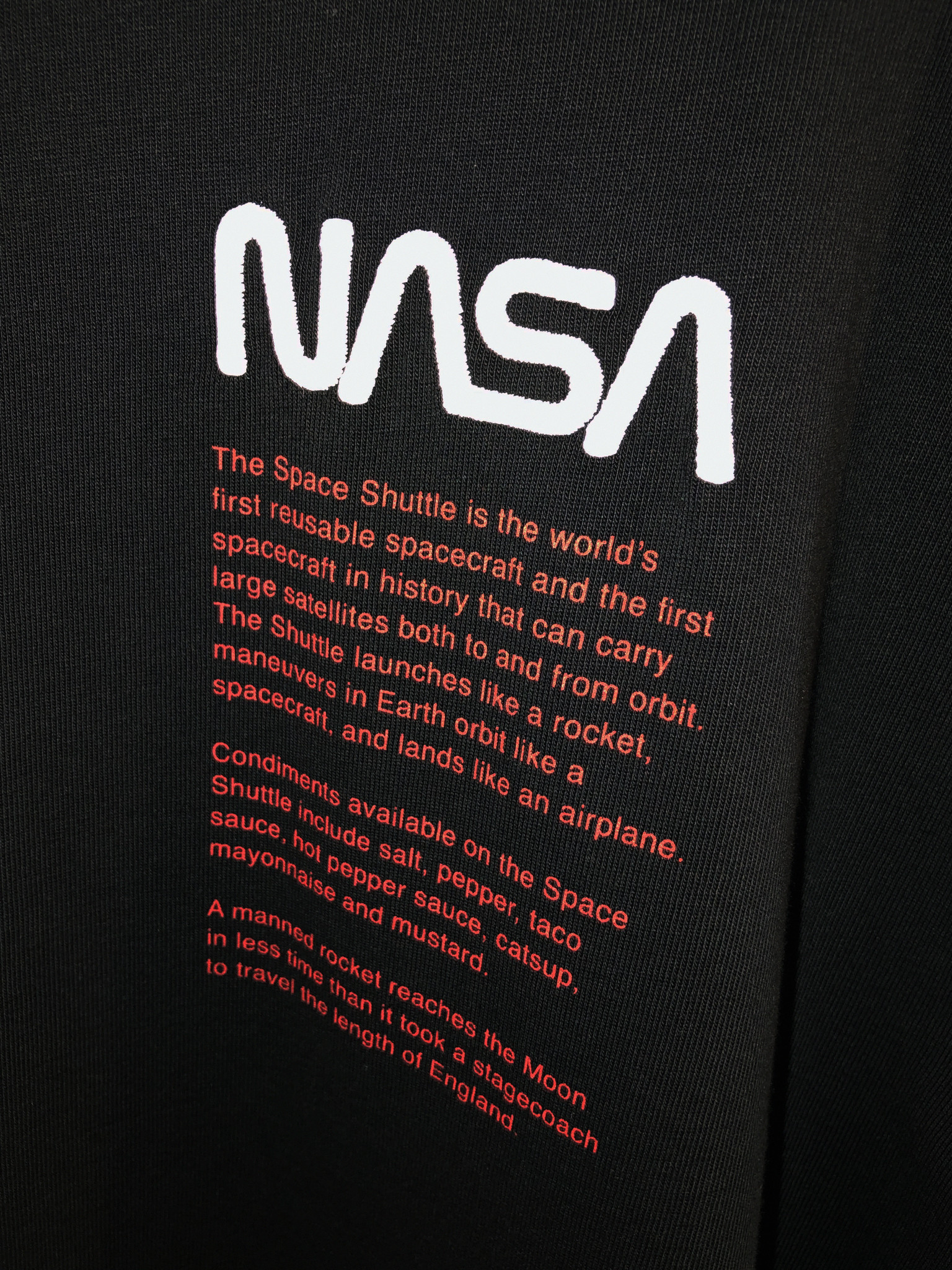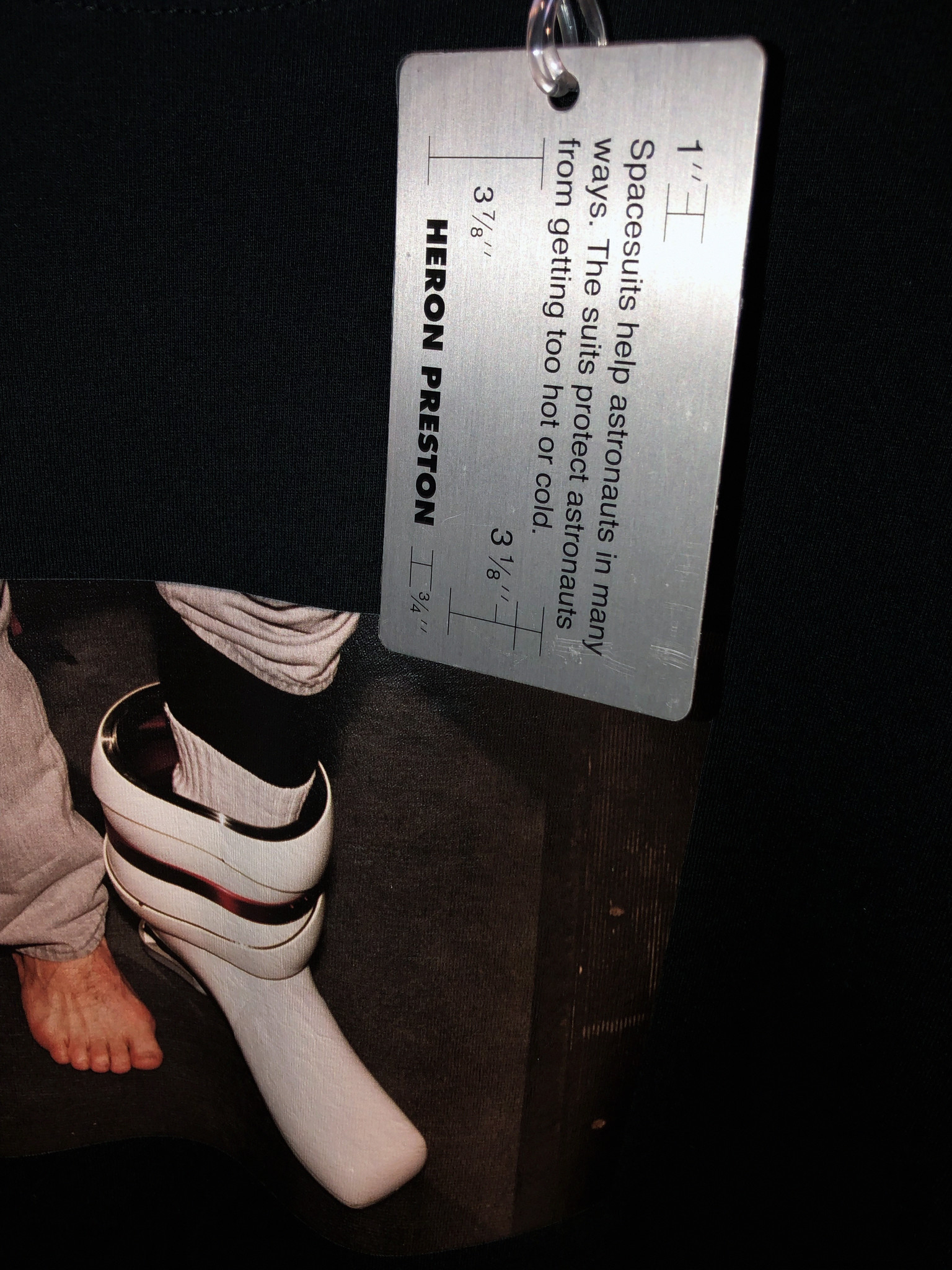 СТИЛЬ & HERON
Did you know that the embroidery: СТИЛЬ on, for example, the turtlenecks means "style" (pronounced in Cyrillic as STILL) in Cyrillic? "It's a bunch of vibes from my past and the meaning of my name that have all been layered together" says Preston.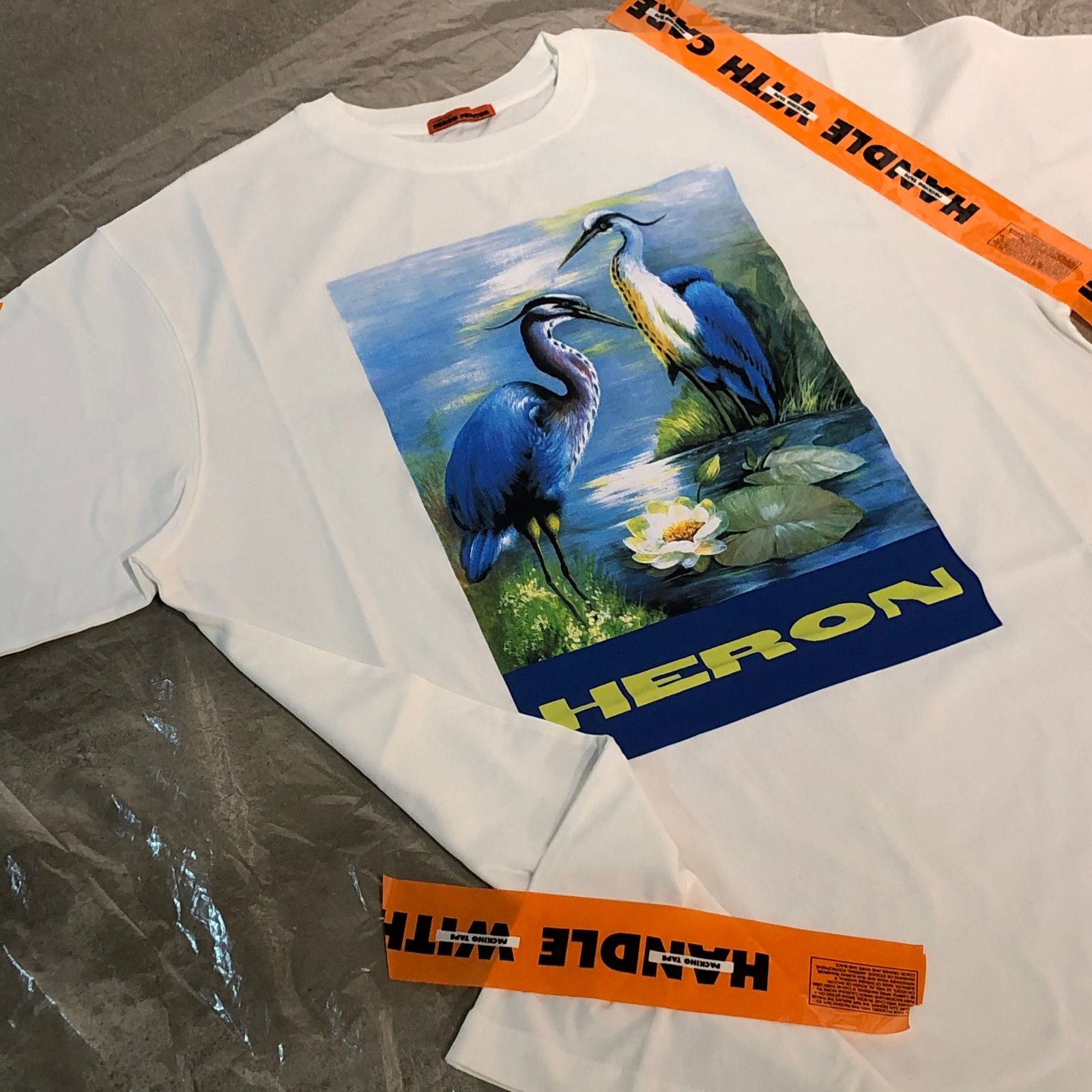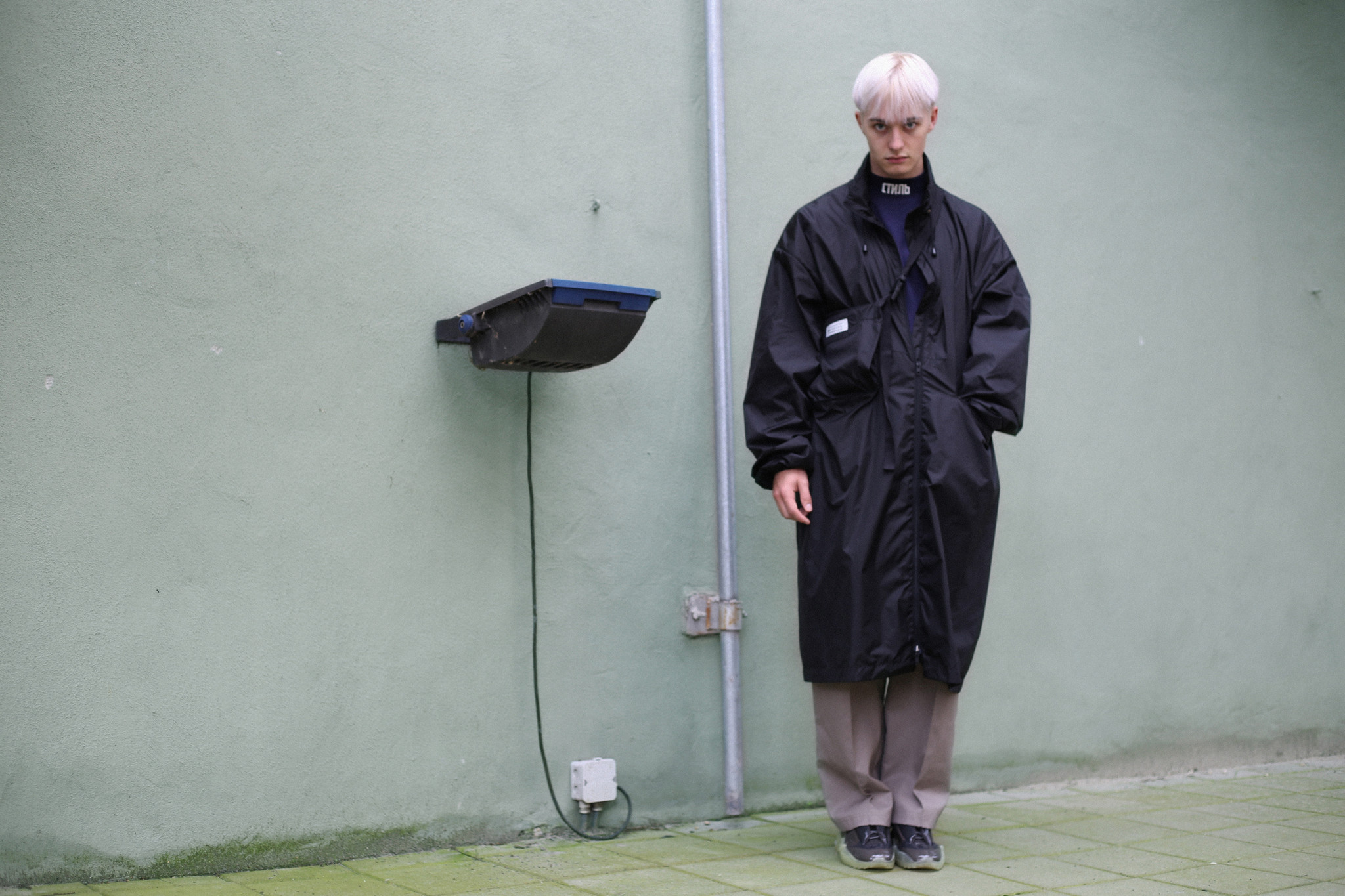 Preston wanted some how to incorporate the meaning of his own name into his clothes. One day he was looking at a video of herons hunting for fish and he got fascinated by the colors of his feathers. The orange colors you see on the items are connected to the heron. Preston was so mesmerized by the heron it's beak color, he decided to use that color orange, in his collection as a signature color.
WORDS BY:
Eleonora Posumah
IMAGERY BY:
Sedef Thies
Fleur Vroon