HARVESTING LILIES WITH RICK OWENS & OTHER SUMMER RECOMMENDATIONS
HARVESTING LILIES
&
OTHER SUMMER RECOMMENDATIONS
Megusta its lilies are in bloom and ready to be harvested as we welcome the Rick Owens Lilies collection to the store. Just like the flower, Rick Owens his Lilies line is strikingly elegant, perennial and an embodiment of muliebrity. Each design shows elements inherent to Rick Owens his mastery of draping, cutting and construction. With a focus on asymmetric and minimalistic design the Lilies garments bestow a softness both through essence and appearance.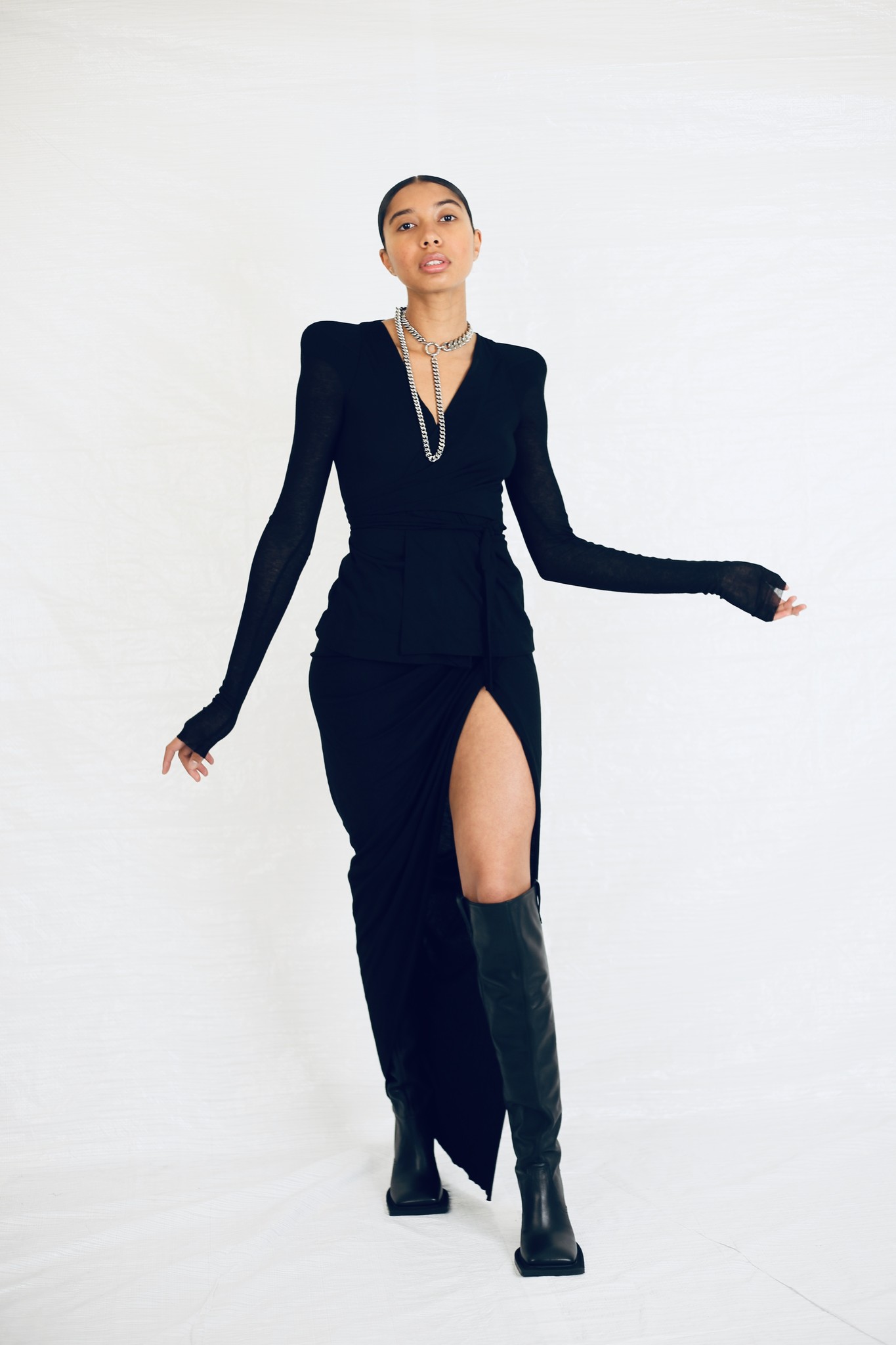 Rick Owens Lilies Bold Shoulder Longsleeve styled with 
MM6 Silver Chain & Ninamounah Howling Knee Boots
We have received a multitude of Rick Owens flowers; some asymmetrical, others wrapped or dense. Pick your favorite from the web store or visit us in store as we have opened our doors to the public again. Are you planning to harvest the flowers we have in bloom in-store please plan this with our store staff through DM, mail or telephone. The Megusta team is most delighted to welcome you!