Take a close look at the Ader Error x Megusta collaborative T-Shirt!
Recently Megusta released its exclusive Ader Error x Megusta collaboration. Merging the world of acclaimed design brand Ader Error and Dutch high-end retailer Megusta, this collaboration features a t-shirt designed collectively with references from both Ader Error and Megusta. Located in the heart of Utrecht, The Netherland this release will be exclusively available at the Megusta physical and online store.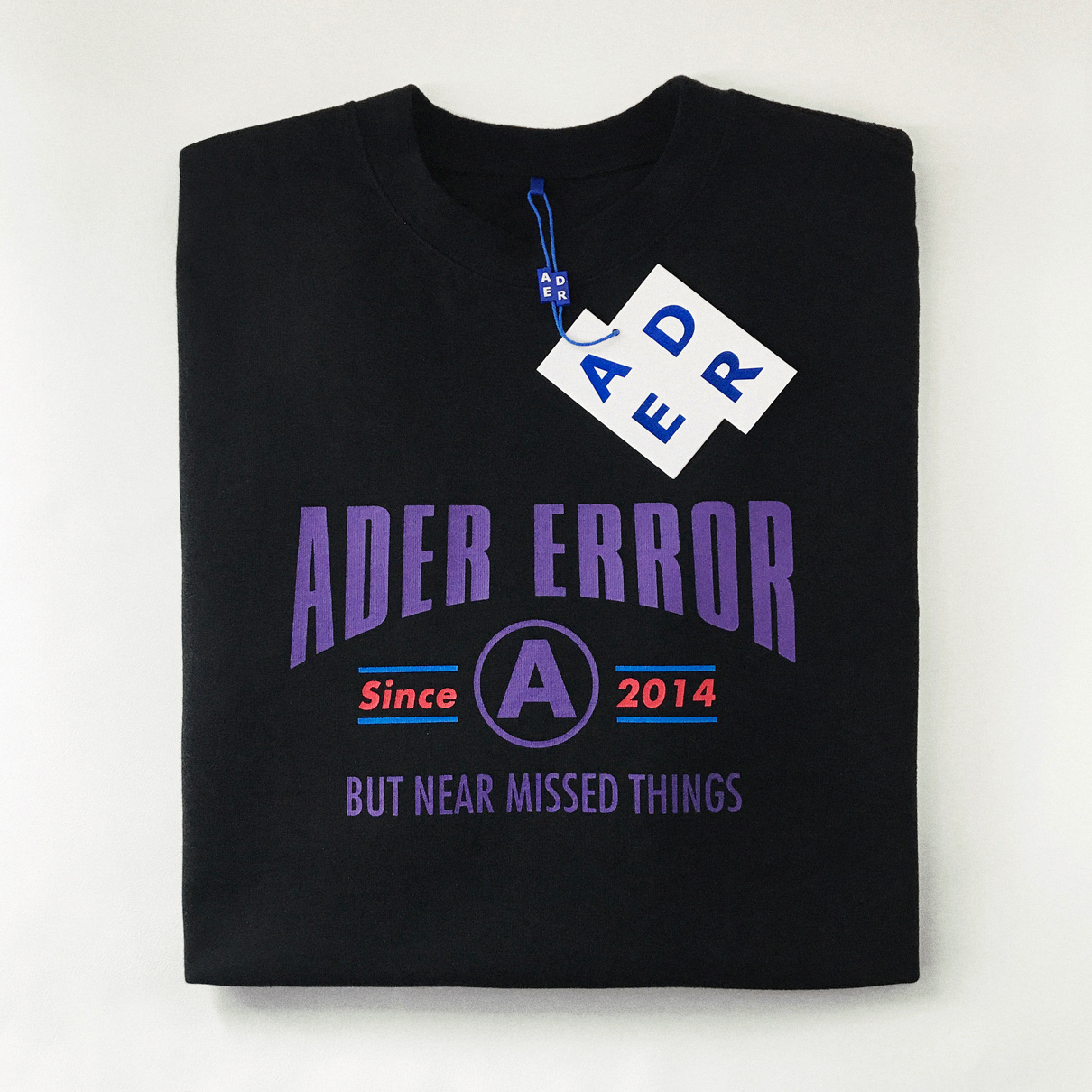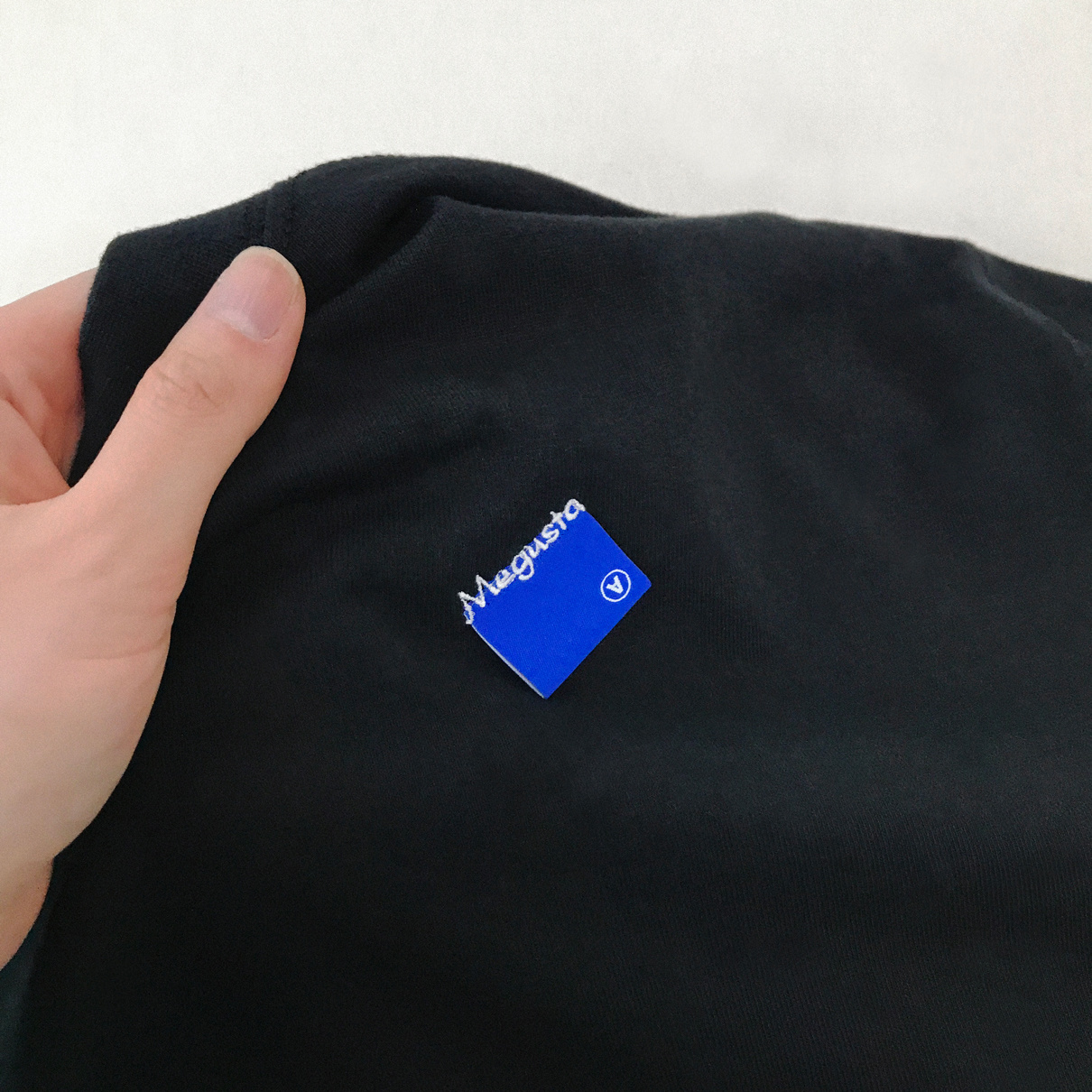 The collaborative black t-shirt is made from cotton jersey with on the front Ader Error logo and text in purple with blue and red contrast lettering. On the back of the t-shirt you find a distinctive Ader Error blue label stitched asymmetrically into the t-shirt. Stitching of the back label is shaped in the Megusta name and logo for a subtle yet quintessential element of this collaboration.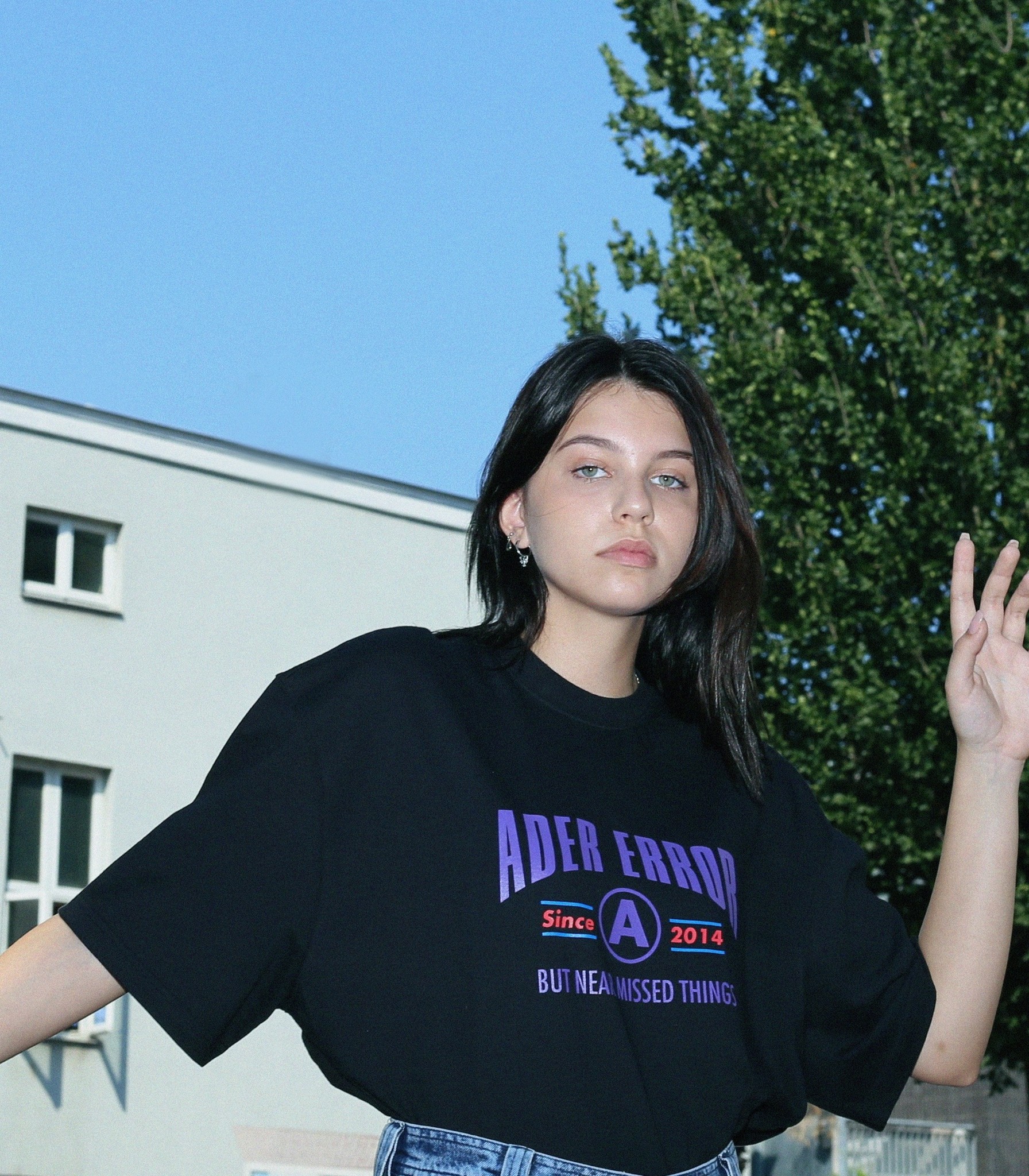 Ader Error's unisex and universal sizing in combination with their playful deconstructive designs is a perfect match for Megusta. Our store promotes fluidity in styling and pushes anyone to use garments as a way of self-expression. By using the archetypical styles of a t-shirt and hoodie we have left space for individuals to make the garment their own. The items have an oversized fit that is an Ader Error characteristic and thus provides many option in styling. Size up, size down, wear it as a dress or edit it to your own liking, this garment is meant for you. Shop the collaborative t-shirt here.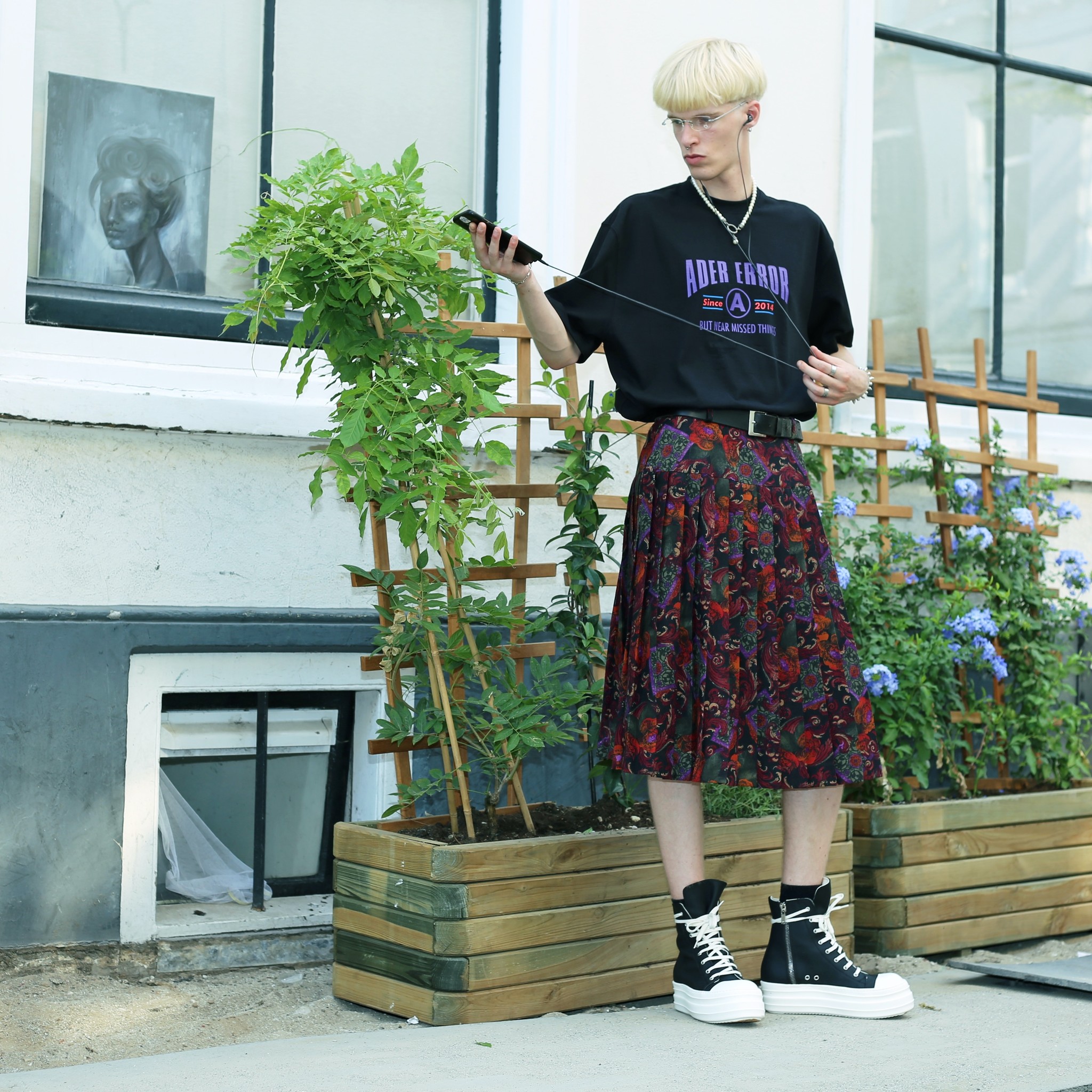 WORDS BY: KAI BOLWIJN
IMAGERY BY: SEDEF THIES
MODELED BY: ISA MICHELLE & MAX