Landed straight from South Korea is the newest Ader Error collection for
AW20!
With garments that are inherently classic Ader Error infuses their bold
vision to uplift archetypal styles season by season.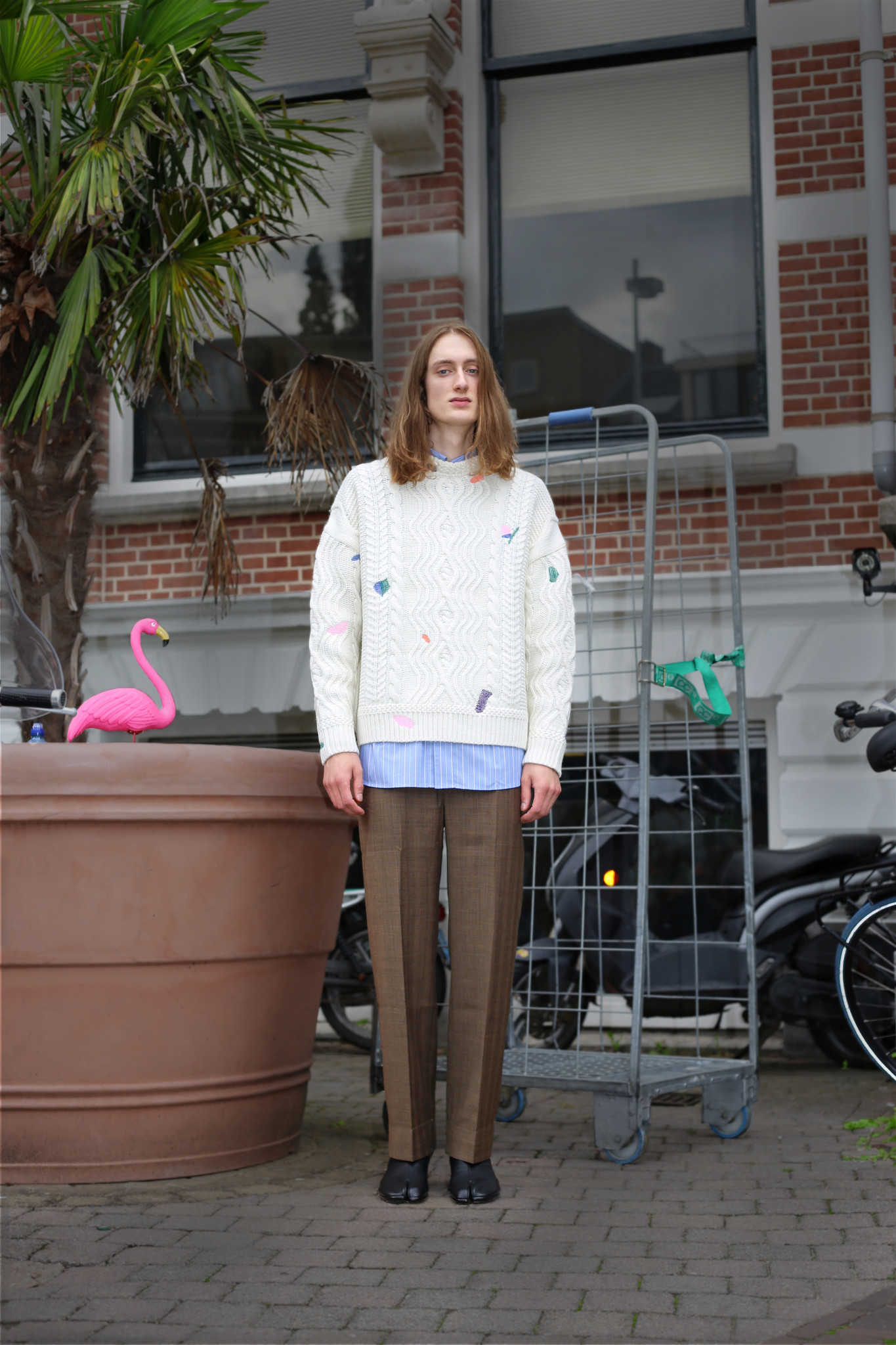 This first drop contains some hard-hitters with chunky knitwear,
reversed pantalons, turtlenecks, bold outerwear and heavy denims all
having received the Ader Error treatment. Meaning you can expect knitwear
that has been edited with colorful threads as if the sweaters have gotten
repaired by sweety grandparents, pantalons perfectly tailored with
deconstructed back-pockets or reversed tapering and logo heavy t-shirts essential to Ader Error collections.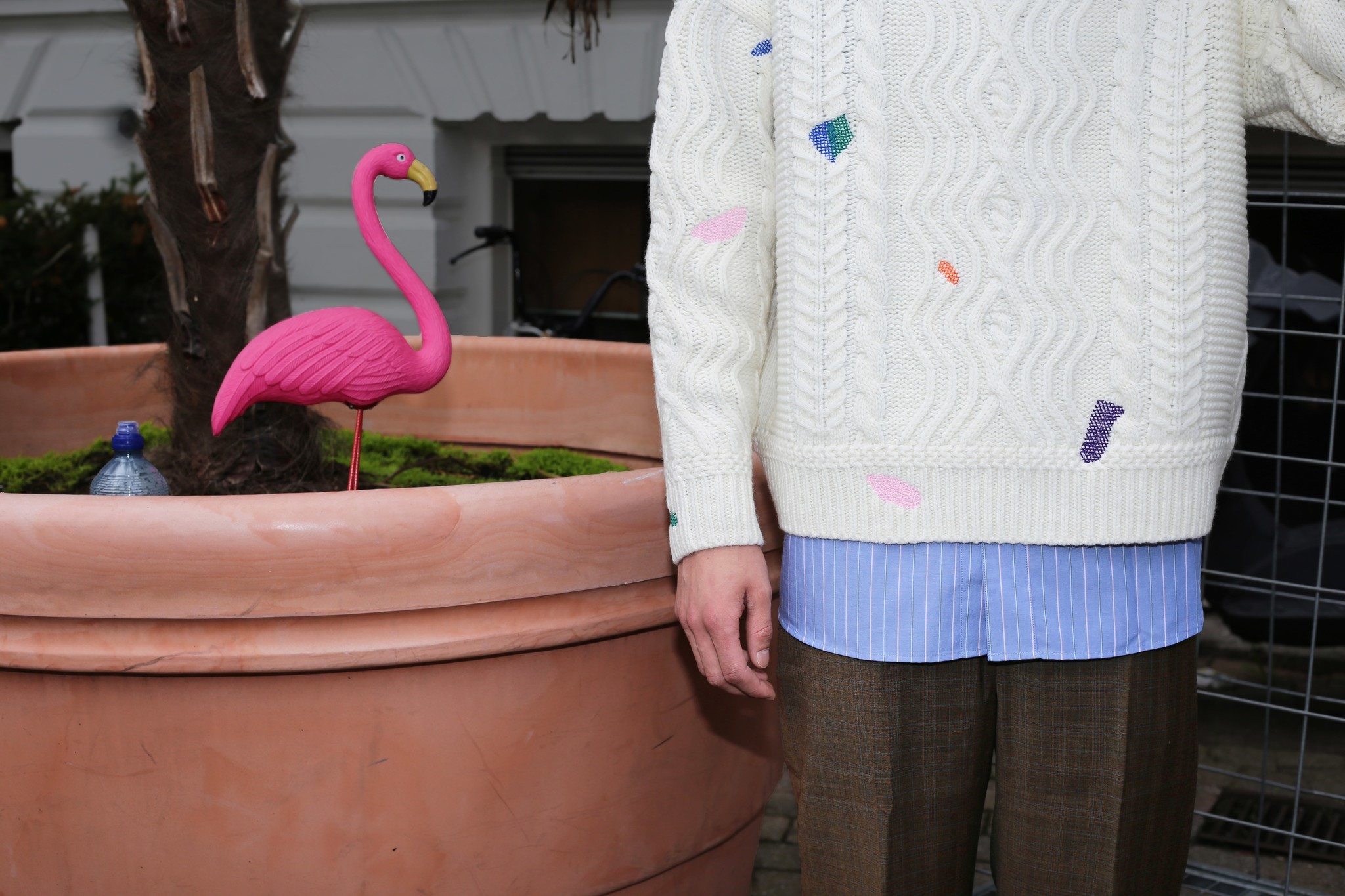 WORDS BY: KAI BOLWIJN
IMAGERY BY: SEDEF THIES