Highlighting the first autumn approved outfit for this season.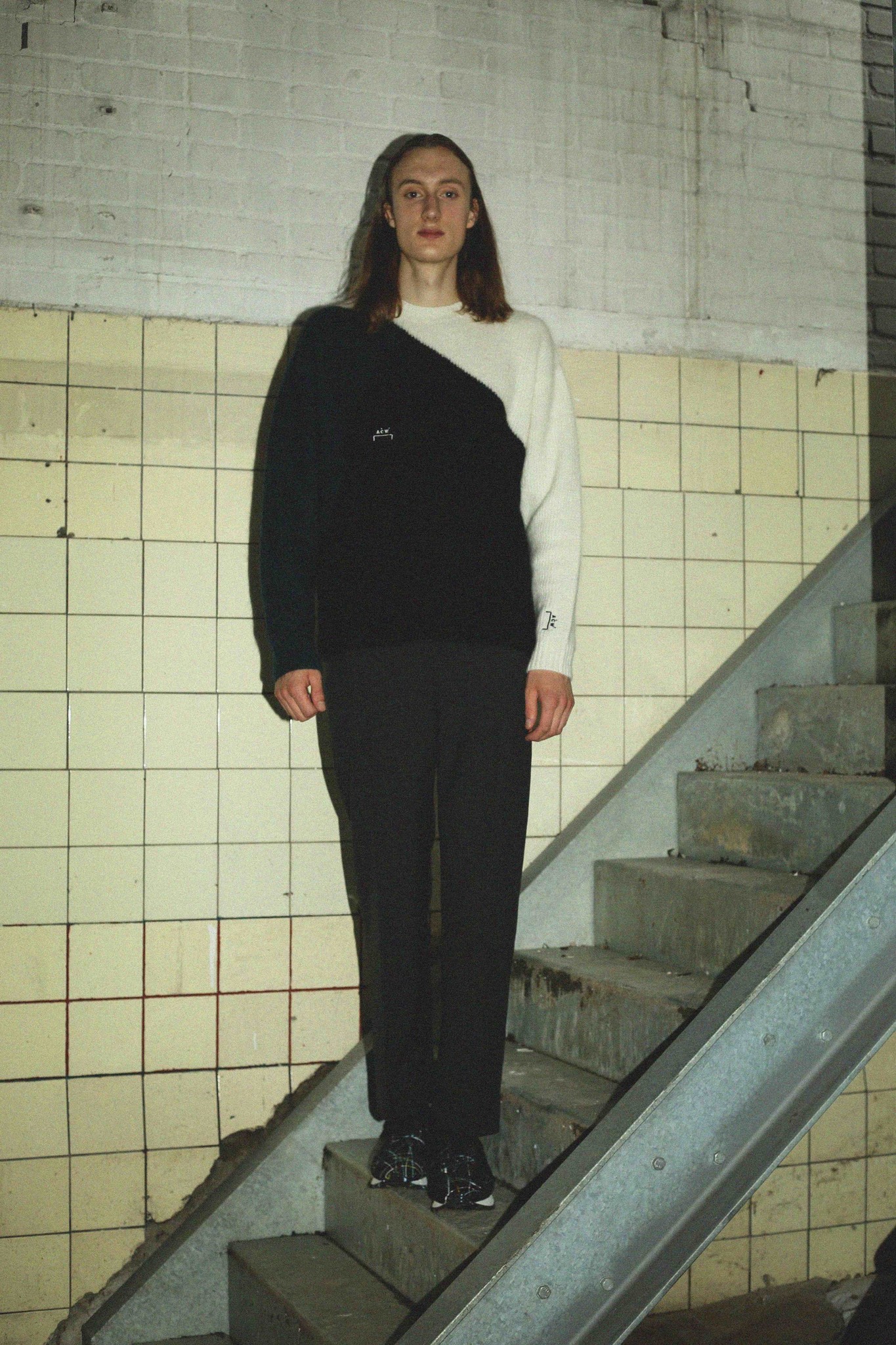 This Friday we shine our lights on our newest Megusta model Gijs who wears a mix of A-Cold-Wall, Ader Error and Maison Margiela. The tri-colored knitted jumper, which features oblique lines and panels in white, black and muted green is made from a wool, mohair, nylon and spandex blend to be the perfect outer layer to your autumn outfit. This is paired with a pinstripe trouser by Ader Error, which features asymmetrical pockets and classic fit. The look is finished with the painted Maison Margiela black runner to put in a subtle hint of color into the whole outfit.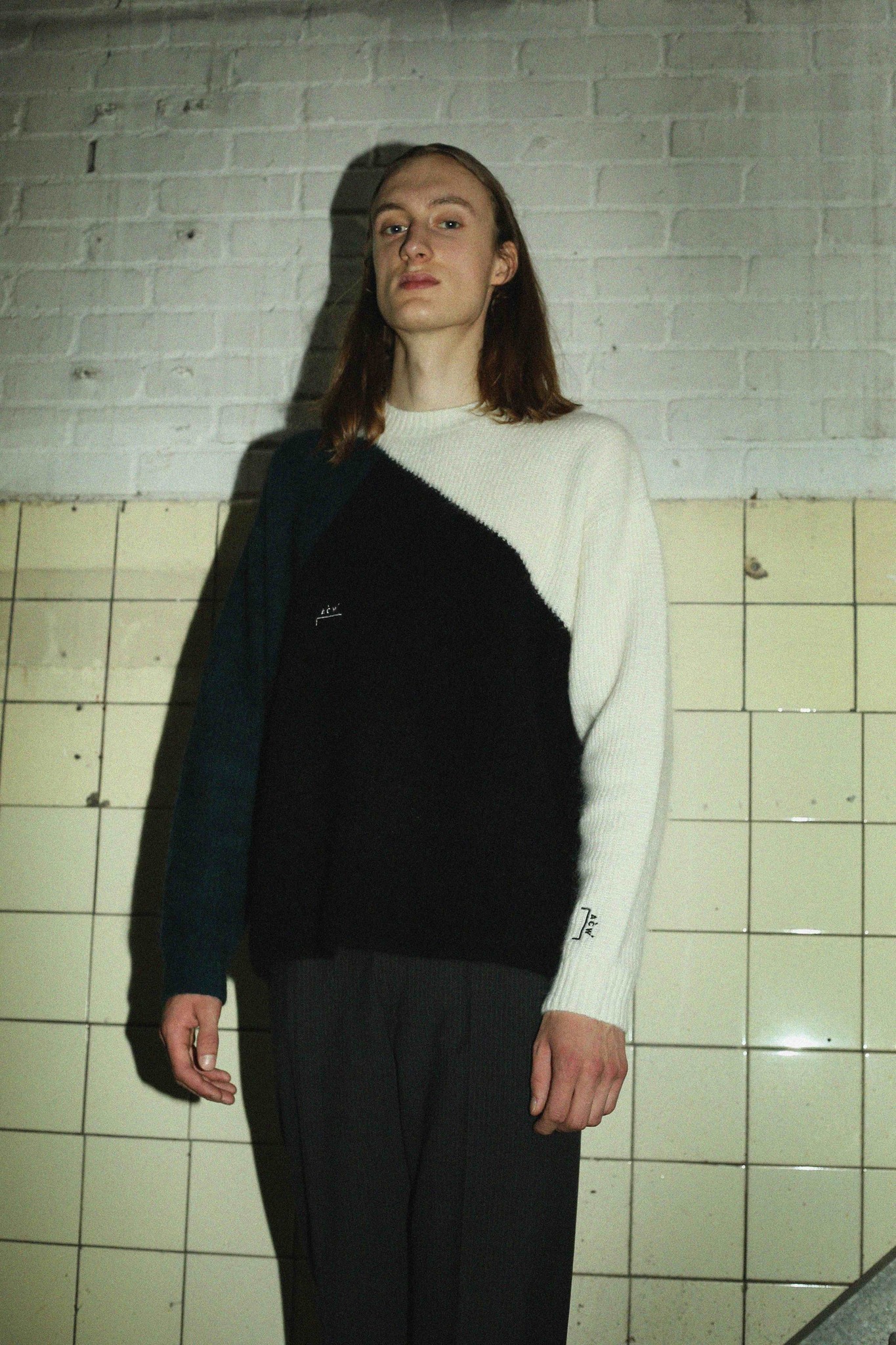 Get yourself autumn ready and shop the look at Megusta.
WORDS: KAI BOLWIJN
IMAGERY: SEDEF THIES